TEST YOUR CROSSWORD SKILLS
The crossword contains words that have been used in different issues of Vuk'uzenzele. Read the clues carefully and see how many you can fill in.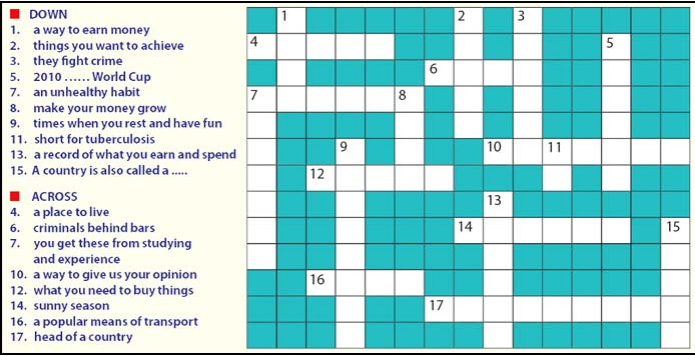 DO YOU KNOW YOUR PROVINCES
Each of the pictures below shows something that is typical of one of our nine provinces. See how many pictures you can match with a province by writing the number of the picture next to the name of the matching province.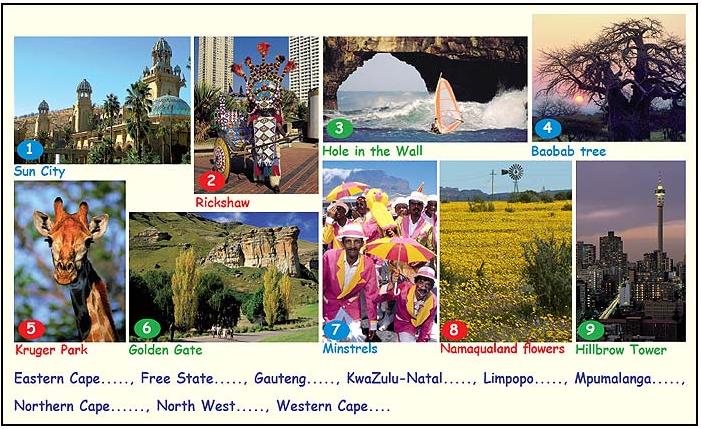 DOWN: 1. work, 2. goals, 3. police, 5. soccer, 7. smoking, 8.save, 9. holidays, 11. TB, 13. Budget, 15. state
Northern Cape 8, North West 1, Western Cape 7