Written by: Allison Cooper
Government's novel coronavirus (COVID-19) interventions, especially the national lockdown, have been successful in slowing down the disease's spread.
This is according to South African epidemiologist and infectious diseases specialist Professor Salim Abdool Karim, who is also the chairman of the Ministerial Advisory Group on COVID-19.
At a briefing held with Health Minister Zweli Mkhize recently, Professor Karim presented an overview of the epidemic, its early trajectory and the country's eight-stage plan for tackling the virus.
On a positive note, said Professor Karim, the lockdown has bought us time. "We cannot end lockdown abruptly. It will undo all we have achieved."
Professor Karim said the world's first cases of COVID-19 probably occurred in November 2019, but the first reported case was on 19 December in Wuhan, China.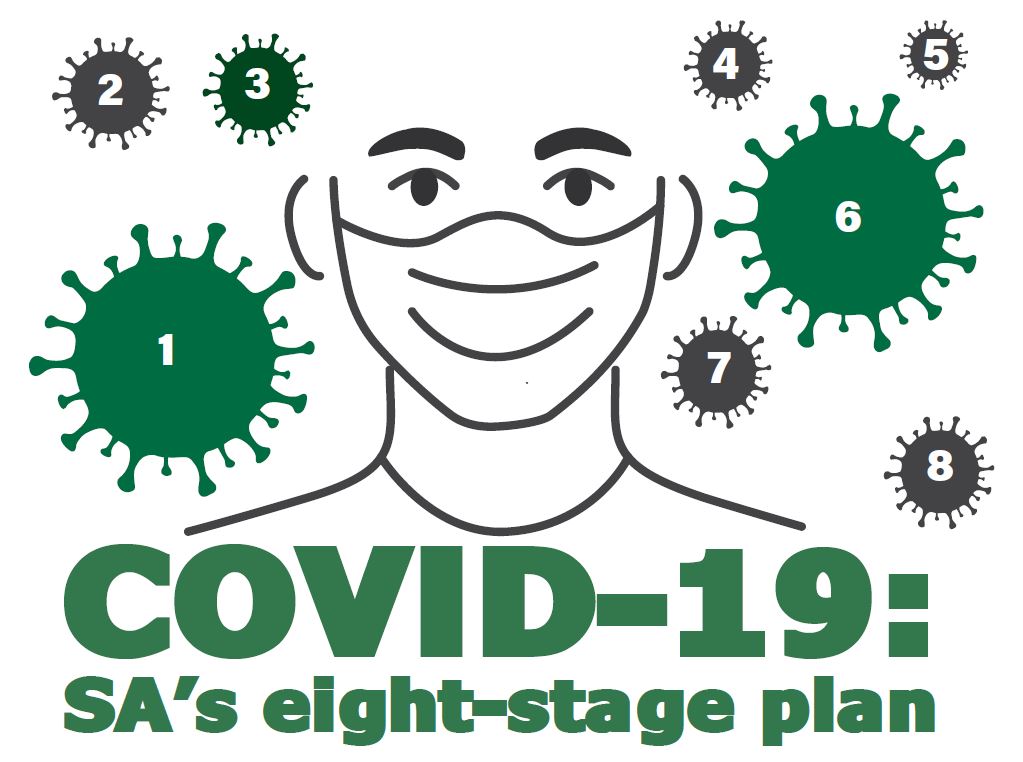 "In the short four months that we've known about the virus, we have seen it go from a small outbreak to a situation where we have just over 1.8 million people infected," says Professor Karim.
"When a country reaches 100 cases, the epidemic grows at a rapid rate – what we call an exponential curve – that reflects the high number of new infections that occur almost daily. When you have this exponential curve and new cases increase rapidly, people need medical care and the medical system gets overwhelmed," he said.
South Africa was entering an exponential curve before lockdown. On 26 March the country began to see a decline in cases. Following this, it reached a plateau, where it was seeing a similar number of cases every day – between 60 and 70.
This is a very different situation to other countries. "No other country has been able to reach a stage where you get that kind of plateau," said Professor Karim.
Why is SA different?
There are three possible reasons why South Africa's path is different.
The first is that we could not be doing enough testing, especially in the public sector. The second is that the reduction of cases could be genuine.
 "The overall number of tests increased in the past two weeks. That reduces the likelihood that it's just simply a lack of testing. There has to be a third explanation… It's most likely due to some genuine effect… It's not something we can say definitively, but we can say that it's the likely situation. We still need to do more in terms of testing," he said.
The first wave of cases in SA came from people who had travelled overseas and brought it back to SA. The second wave came from people who had contact with these people and the third wave is community transmission.
While SA expected to see a large growth in cases due to community transmission, its efforts to locate people who could have come into contact with infected people has slowed the rate of community transmission.
"South Africa has a unique component to its response… We are being proactive," said Professor Karim. He explained that 28 300 healthcare workers are going door-to-door to screen people for COVID-19 and refer them for testing if needed.
The first four stages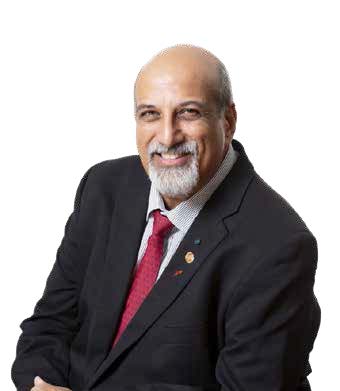 South Africa has an eight-stage plan in place to tackle COVID-19.
Professor Karim said SA's first stage response to COVID-19 was preparation, including setting up laboratories, starting testing and educating citizens.
The second stage was primary prevention, including declaring a national state of disaster, introducing social distancing and handwashing, closing schools, controlling the number of people attending gatherings and closing the borders to international travel.
The third stage was lockdown and the fourth stage was surveillance and active case-finding.
"Community transmission levels will guide the next steps and the lockdown," said Professor Karim.
A systematic easing of the lockdown would be implemented to reduce the risk of rapid transmission.
Stages five to eight
Stage five will focus on hotspots, including surveillance, spatial monitoring and outbreak investigation and intervention teams.
Stage six will focus on medical care, when the virus peaks in SA, and will include surveillance on case load and capacity, managing staff exposures and infections, building field hospitals for triage and expanding ICU bed and ventilator numbers.
Stage seven focuses on bereavement and the aftermath, including expanding burial capacity, regulations on funerals and managing psychological and social impacts.
Stage eight focuses on ongoing vigilance, including monitoring and administering vaccines, if available.
The ongoing surveillance programme will include house-to-house screening and testing, health worker surveillance one day each month and a national surveillance day, per month, for schools, mines, prisons and big companies.