In a remarkable show of support, accommodation establishments in South Africa have joined hands to provide beds to doctors, nurses and other healthcare professionals working on the frontlines of fighting the coronavirus (COVID-19). 
Ubuntu Beds was founded by Kim Whitaker, a Cape Town-based tourism entrepreneur. Whitaker contracted COVID-19 herself after a trip to Germany. This gave her the initial idea to unite hospitality businesses, which now have empty beds due to the lockdown, in offering accommodation to healthcare workers. 
"Healthcare workers were exhausted and unable to return home for fear of infecting their families," says Whitaker. Ubuntu Beds offers an alternative that allows healthcare workers to get the rest they need without having to travel far.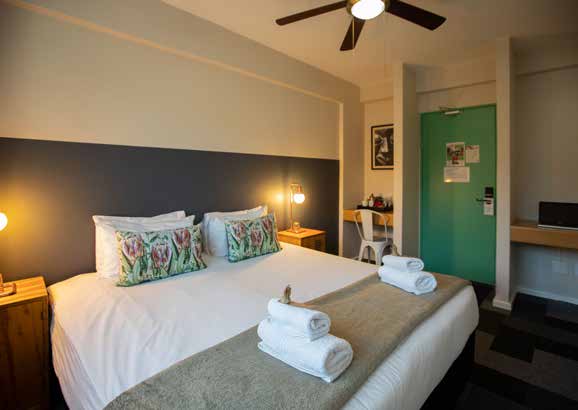 By mid-April, over 220 accommodation establishments from around the country had signed up, committing over 2 000 beds to the cause. The establishments are offering accommodation either for free or at a very low cost. 
The Ubuntu Beds website does not only allow hospitality establishments to sign up, but also healthcare workers who may need accommodation.
Dr Tshisevhe Liphosa, a doctor working in Johannesburg, is staying at the Once in Joburg Hotel – one of the establishments signed up with Ubuntu Beds. He says that it is safe and convenient. 
"The hotel is comfortable, safe and clean and that puts me at ease after a long day/night's work. It also feels good to have small chats in the passageways with the hotel staff, which is a good distraction from the panic of the pandemic and the same repetitive, anxious conversations," says Dr Liphosa. 
Dr Liphosa says that he misses his family, but knows he is doing what is best for them.
"It seems like it's going to be a while before I can see them again and even when I do, I'll have to keep a safe social distance. But we are hopeful and taking the necessary measures to stay safe so we are quite at ease."
Zodwa Manitswana, a manager at the hotel, says that it is rewarding to be able to keep healthcare workers safe. 
"Although things have changed a lot at the hotel, it feels good that we able to help the people who are helping South Africa. We try to make sure that they can feel comfortable and relaxed here."
*If you are a healthcare worker or hospitality establishment, you can sign up at www.ubuntubeds.org