A young South African woman who has recovered from the coronavirus (COVID-19) says citizens of all ages and races need to take the deadly disease seriously and obey the regulations set by government. 
Ncebakazi Willie (27), from the rural village of Xhora in the Eastern Cape, contracted the virus when she was working on a cruise ship in March. 
"The cruise ship had stopped in Italy, where the virus was starting to get very serious. There were a lot of people dying there."
When Willie returned to South Africa, she decided that she should get tested at her local hospital.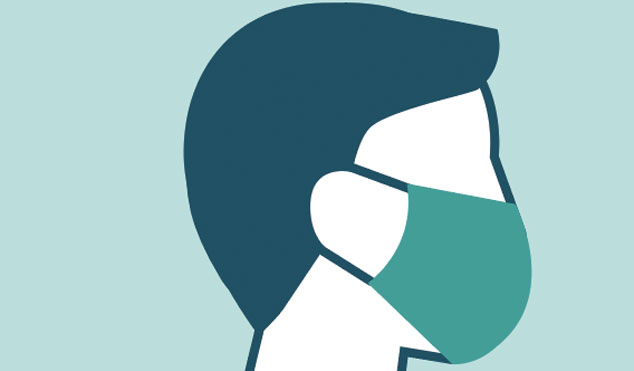 "I knew that there was a risk that I might have contracted the virus but I could not self-isolate because I live with a family of 10 people. So I went to the hospital and had a test done."
Her test was positive. 
"I was shocked because I did not have a single symptom. I felt completely normal. This is what makes the virus dangerous, the fact that people can be spreading it without even knowing they have it."
Willie says she hears a lot of South Africans saying that the virus will not affect them. 
"This is not true. This virus can infect anyone, no matter if you are young or old, white or black. I urge everyone to take it seriously. It is selfish to think that you cannot get it. If you think like that and don't take the necessary measures to protect yourself, then you will get the virus and spread it to other people."
Willie says that in Italy, she saw first-hand how badly the virus can affect a country when people do not follow health guidelines.  
In Italy thousands of people have died and the  healthcare system is struggling. I am worried now that the virus is in South Africa because a lot of people are also not obeying the regulations. So the same thing could happen here."
Willie was fortunate to recover from the virus after 14 days of quarantine in hospital. 
"When I got my negative results back, I was running around the room and shouting with joy. I feel blessed that I managed to get through it. Other people have not been so lucky," Willie says.
Communities must obey government's rules during the coronavirus pandemic because they are in place to keep you safe.
A month after testing positive for the novel coronavirus (COVID-19) on 15 March, Mbombela orthopaedic surgeon Dr Alex Kuhn (55) was so ill he was unable to walk up five stairs.
"I was severely sick and lost nine kilograms in 10 days," says Dr Kuhn.
He says he suffered extreme exhaustion, had coughing spasms that prevented him from getting air, had fever and chills and suffered excruciating muscle pain in his lower back.
Fortunately, unlike many other people who have been very sick from the virus, he has suffered no long-term lung damage.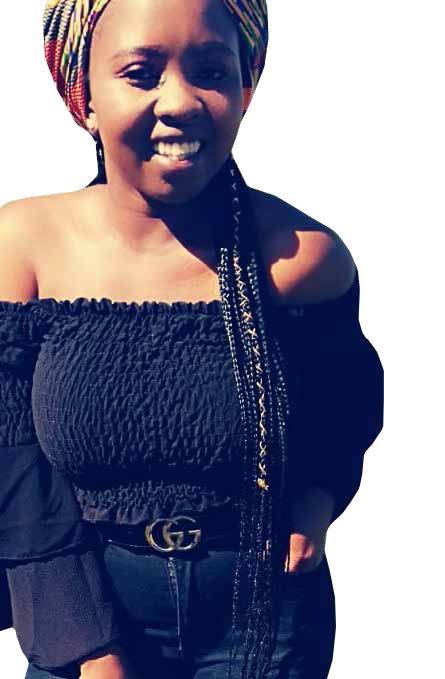 Dr Kuhn says he fully supports the measures taken by President Cyril Ramaphosa to curb the spread of infections.
"Everything the President is doing, is to prevent as many deaths as possible. I urge South Africans to follow the instructions of government and health officials. We need to practise civil obedience. Yes, people are suffering.
They have lost work and their incomes are affected but despite this, we must obey the rules for the long-term good of our country and its people," he appeals.
Despite his personal COVID-19 ordeal, Dr Kuhn called on South Africans not to panic. "I do not want to downplay the pandemic, but people must not think that if they fall sick, they will die."
On 13 April, there were over 1.8 million cases worldwide. "This needs to be seen in relation to the global population of 7.7 billion people."
The global death rate was 116 045 but far more people had survived the virus, with 435 185 recoveries. "There is positiveness in these figures," he says.
According to Statistics South Africa, youth (aged 18–34) constitute almost a third of South Africa's population. "This is an important factor in our fight against the coronavirus because older people are most at risk of dying as a result of the virus."
People with underlying health conditions – like asthma, diabetes, HIV, obesity and lung disease – have the greatest risk of dying if they contract the disease. "They need to keep up to date with their medications. People with diabetes must make sure their sugar is controlled," he cautions.
Dr Kuhn and his wife Linda – who had only mild symptoms – contracted the disease in Europe. When he tested positive for the disease, the hospital at which he works was temporarily closed so that sanitation measures could be taken and the Kuhns went into 21 days of self-isolation.
Dr Kuhn personally contacted the around 300 people with whom he had been in contact and they also went into self-isolation.
"My greatest anxiety was that I had brought the virus to the Lowveld and that many people would fall sick as a result, but fortunately, only one person was infected as a result and she was only moderately sick," he says. "This shows how effective isolation is," he says.
He says the support he received from the community was phenomenal.
Keeping yourself safe
The virus will be with us for some time yet, says Dr Kuhn, and it is important that people continue to practise social distancing – he advises keeping two metres between you and another person; keeping up with regular handwashing for at least 20 seconds; not touching your face – most especially your mouth, nose and eyes, and wearing a mask when out in public.
"Masks prevent you from infecting other people if you are sick and also remind you not to touch your face."
If you get flu or a cold, stay home and isolate yourself because when you are sick, your immune system is weakened and you are more likely to become very sick should you contract COVID-19."
He reminded South Africans that there is no cure for the virus yet and everyone must do their part to avoid being infected. 
Dispelling coronavirus myth
With South Africa being hit by the coronavirus, there have been myths about how the virus spreads and if it can survive in hot climates. Below are answers to questions that will dispel myths about the virus.
Can the virus spread through food items?
The coronaviruses is spread from person to person through respiratory droplets. Currently there is no evidence to support transmission of coronavirus associated with food. Before preparing or eating food it is important to always rinse the food with water and wash your hands with soap and water for 20 seconds for general food safety.
Does warm weather kill the virus? 
The coronavirus does not survive well in warmer climates. It is therefore expected to thrive in the colder winter seasons.
Who is at higher risk of getting the virus?
Those at higher risk of contracting the virus include the elderly and individuals with chronic conditions or a compromised immune system. Chronic conditions include high blood pressure, diabetes, cancer and lung disease amongst others.
What should I do if I am at risk of getting the virus?
If you are at higher risk of getting the virus, you should take everyday precautions to keep space between yourself and others. When you go out, try to avoid unnecessary contact, non-essential travel and exposure to others who are sick. Wash your hands often, avoid crowds and if there is an outbreak in your community, consider staying home and limiting contact to essential people.