Written by: Silusapho Nyanda
Door-to-door household screening, initially in areas identified as high-risk, is one of government's proactive responses to the coronavirus pandemic.
Government is ramping up the fight against the coronavirus (COVID-19) with new mobile testing labs. The National Health Laboratory Service has bought 60 mobile sampling and testing units, bringing the number of mobile units that will be used across the country to 67. 
Health Minister Zweli Mkhize says government is planning to use rapid mobile testing labs to speed up the testing process. 
At a press briefing on 1 April, he said: "At this stage, the focus will be on collecting nasopharyngeal specimens for polymerase chain reaction (PCR) tests or GeneXpert testing. The current capacity is 5 000 tests in 24 hours in 10 laboratories countrywide. When we reach full capacity, we will be able to process 30 000 tests per 24 hours."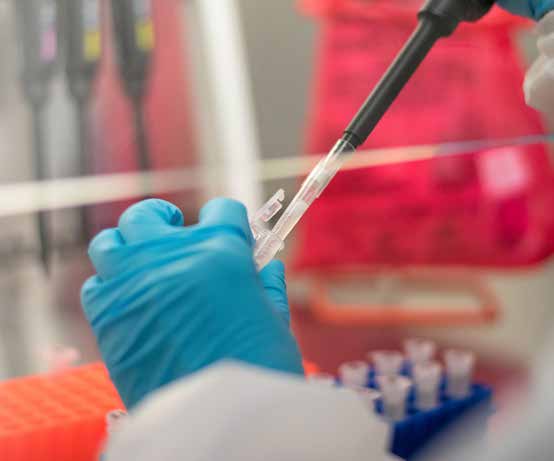 The mobile testing units, which are uniquely-fitted vans, have been equipped to carry out the same function as a laboratory. The PCR tests to be done in the mobile units involve swabbing up the nose, all the way to the back of the throat.
The Department of Health will also create dedicated COVID-19 treatment centres in all towns across the country.
"We need to procure additional beds and dedicated treatment centres where only coronavirus patients will be treated," Mkhize says.
Additional community quarantine facilities will also be established.
Following President Cyril Ramaphosa's announcement that 10 000 healthcare workers will go into communities to screen people for symptoms of the virus at their homes, Minister Mkhize says the Council for Scientific and Industrial Research and Right To Care had identified 993 wards where priority screening will take place. 
The screening process will involve scanning people's foreheads to take their temperature and asking several questions, including:
Did you come into contact with anyone with confirmed COVID-19 in the past 14 days?
Do you have symptoms such as fever, a cough and difficulty in breathing?
The healthcare workers will be provided with uniforms and identifiable tags.
People with COVID-19 symptoms will be referred to health facilities or mobile units for a PCR test. 
Remember to play your part in minimising the spread of the Covid-19 by following the following tips.
1. Wash your hands
Wash your hands with soap thoroughly for at least 20 seconds.Wash the back of your hands, between the fingers and under the nails. Always wash your hands with soap before you eat and after being out in public.
2. Good personal hygiene
Cover your mouth with a tissue when coughing and sneezing.
Avoid touching your face at all times. 
3. Do not share food and utensils
The virus can becan be transmitted onto knives, forks, spoons and straws. Only use clean utensils and do not share drinks. Always clean your hands before eating.
4. See a doctor if you are unwell
Typical symptoms include coughing, runny nose, fever and shortness of breath. If you are experiencing any of these symptoms seek medical attention promptly.
For more information, call the National Institute of Communicable Diseases' 24-hour hotline on 0800 029 999 or log on to www.health.gov.za or  www.nicd.ac.za