Written by More Matshediso
Three entrepreneurs has pened their own nappy business.
The business of manufacturing quality disposable nappies is one that not many black South Africans have considered. In fact, it is dominated by other races. 
This is what Shane Ngwenya, Tiyani Khoza and Hanyane Mangwani discovered when they started researching the baby care industry over 10 years ago.
Ngwenya (35), from Pongola in KwaZulu-Natal, takes Vuk'uzenzele along the journey of their emerging baby diaper business.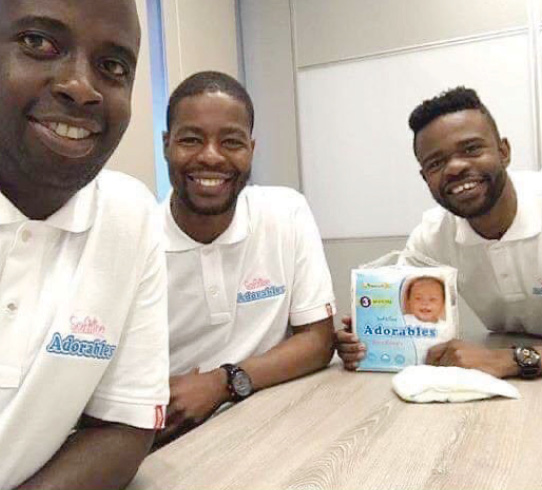 "It took about 10 years to conceptualise our business, but we officially got it off the ground about two years ago. That is when our company, Softline, was born," he says.
The three business associates thought it wise to venture into the market after realising that not many black people were in the industry and that many households in township and rural areas could barely afford premium baby diapers.
"The idea was to produce a good quality product at an affordable cost, for black communities especially. We then launched our diaper brand Adorables," he explains.
He adds that the diapers are manufactured with the consideration of babies' comfort in mind. Although the company is outsourcing manufacturing services, Ngwenya says it is in talks with government to assist with funding so that it can buy machinery to manufacture its own nappies.
"We are currently contracting a diaper manufacturing company to produce our brand," he confirms.
In its two years of operation, the company has signed deals with various distributors across the country, bringing the product to many South African homes.
"Roughly, we have managed to create over 100 direct and indirect jobs in the country because our distributors also rely on our product to hire people in their own companies," he says.
Customers also place their orders directly with Softline.
"In the near future, we would like to venture into exporting our product to other African countries because we believe citizens can afford to buy it," he adds.  Ngwenya says the most important aspect of Softline is value for money.