Insaaf Mohammed says it is very important for South Africans, especially those with comorbidities, to take responsibility for their health.
People with comorbidities – such as asthma, hypertension, chronic kidney disease and diabetes – could experience more severe coronavirus (COVID-19) symptoms, and may even die as a result of the strain the virus puts on their bodies.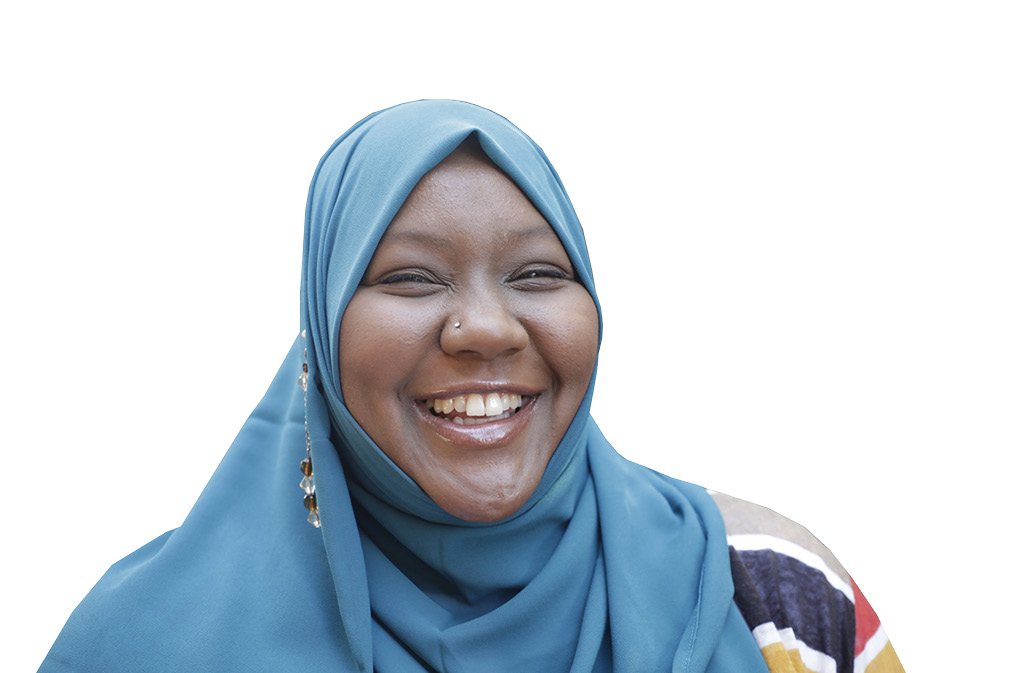 Fortunately, when Cape Town-based occupational therapist and mother of three Insaaf Mohammed (40) tested positive for COVID-19 while ill with asthma, she was able to manage both conditions and did not become seriously ill.
Mohammed contracted COVID-19 from her husband, who works at the Groote Schuur Hospital's laboratory. Mohammed's seven-year-old son also tested positive.
After testing positive, all three self-isolated at home. "We self-isolated in our bedroom, while my mother-in-law – who has diabetes and hypertension and thankfully didn't contract the virus – took care of our other two children," says Mohammed.
According to the Western Cape Department of Health, people with hypertension, diabetes and chronic kidney disease are among the most common comorbidity sufferers of COVID-19.
As of 25 May, people with the following comorbidities showed serious symptoms of COVID-19;
Hypertension, 58 percent
Diabetes, 56 percent
Chronic kidney disease, 17 percent
HIV, 16 percent
Asthma or chronic respiratory disease, 15 percent
Cardiac disease, 11 percent
Obesity, 13 percent
TB, 13 percent
Cancer, two percent
Other chronic illnesses, 16 percent.
Mohammed says her worst fear was experiencing serious respiratory complications from COVID-19.
"I experienced tiredness, coughing and tightness of the chest, which my asthma pump resolved. My symptoms were not as severe as my husband's, who had body aches, nausea, a tight chest, shortness of breath, blocked sinuses, thick phlegm on his chest and a fever. My son had a fever for three days, but recovered quite fast once he overcame his symptoms," she says.
Mohammed's family had been following protocols at work and home, to avoid contracting the virus. "My family was understanding, caring and supportive, and brought us supper every evening, but sometimes your community can be uncaring and the harm caused on social media is scary," says Mohammed.
The Western Cape Department of Health says that keeping hydrated and monitoring your blood glucose, blood pressure and temperature are key to managing COVID-19, especially for patients with comorbidities.
In addition, the department advises people with comorbidities to:
Take medication correctly, as prescribed by your healthcare practitioner.
Wash your hands with soap and water for at least 20 seconds, before you touch any medication.
Do not stop taking medication unless a healthcare practitioner tells you to and never share medication with anyone.
Try to do physical exercise for 30 minutes a day.
The department says that people with diabetes face a higher chance of experiencing serious complications from COVID-19, but the risk of getting very sick is lower if one's diabetes is well managed.
"In general, people with diabetes are more likely to experience severe symptoms and complications when infected with a virus. As diabetic individuals are at increased risk of severe COVID-19, ongoing social or physical distancing is recommended where possible. Being overweight is also a risk factor for severe COVID-19. Weight loss, if possible, is therefore recommended."
Clean bill of health
After being in isolation for 14 days, Mohammed returned to work. She says recovering from the virus changed her thought processes and perspective on life.
"You appreciate your family and the small things in life even more. I want people in any working environment to take responsibility for their health and to educate their families and children, especially now that kids are back at school.
"Help your child find creative ways to show affection to their friends, without going close and touching each other. Get your family to sterilise themselves before entering the home, leave your shoes in the garage if you can, take all your clothes off and shower before greeting your family and be more health conscious to protect them," she says.
The department advises people with comorbidities to eat healthily, get regular exercise, manage their stress, adhere to their medical treatment plan and follow all necessary preventative measures. 
*If you are showing any symptoms, such as a fever, cough, or shortness of breath, contact the COVID-19 hotline on 0800 029 999 or
WhatsApp the word 'Hi' to  0600 123 456.