Preparations for a possible increase in COVID-19 cases are underway with the government and the private sector building field hospitals, purchasing personal protective equipmentand ensuring that South Africa manufactures ventilators.
South Africa's coronavirus disease (COVID-19) cases are expected to increase in the coming weeks and government is working hard to ensure the health sector is ready.
"We have been buying personal protective equipment from across the world and supporting local companies to produce them here," confirmed President Cyril Ramaphosa.
"We have been improving the infrastructure in hospitals, setting up temporary hospitals and finding more beds for COVID-19 patients," he added.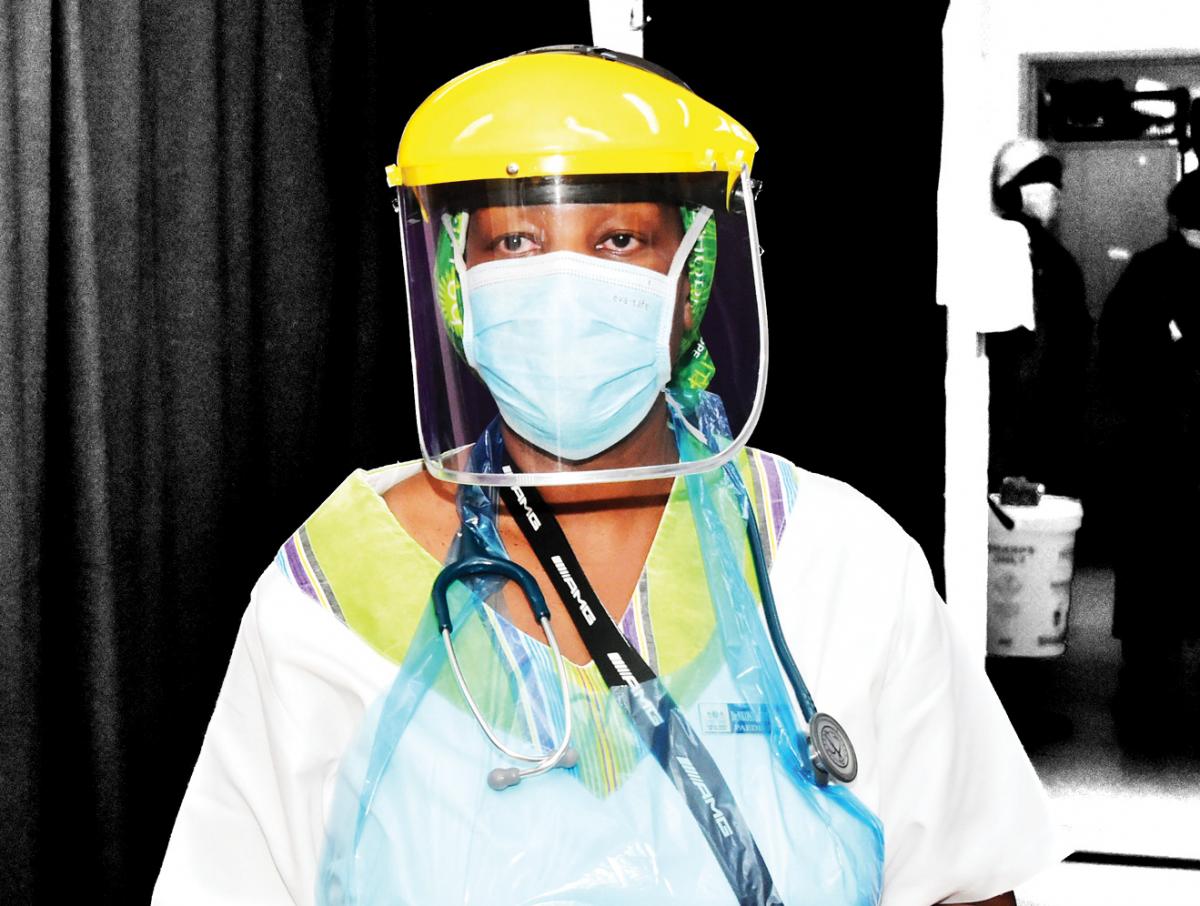 By the beginning of June, over 27 000 public hospital beds were put aside for COVID-19 patients. Once complete, field hospitals will have 13 000 beds.
Quarantine sites and field hospitals
Public Works and Infrastructure Minister Patricia de Lille said:
1 751 facilities have been marked for as proposed isolation sites, representing over 129 600 beds nationally, in all 44 districts and eight metros.
358 facilities have been identified in the Western Cape, representing over 27 500 beds.
395 facilities have been assessed by the Department of Health, representing 35 759 beds.
32 hospitals in the Eastern Cape, 19 in KwaZulu-Natal and 10 in Mpumalanga have been identified for renewal and repair as field hospitals.
The Cape Town International Convention Centre, the biggest field hospital in the country, has 862 beds. It admitted its first 10 patients on 8 June.
In the North West, teams are making hospitals bigger by building additional structures.
Gauteng ís state of readiness
Gauteng Premier David Makhura said the province has:
8 301 hospital beds available, cleared some existing hospitals and turned them into COVID-19 facilities, making 555 standard beds and 308 ICU beds available, made new permanent wards at Kopanong, Jubilee, Chris Hani Baragwanath and George Mukhari hospitals, adding 800 beds, and ensured the Nasrec facility has 500 new beds.
In May, Premier Makhura welcomed donations from BMW and Nissan to help build a field hospital in Rosslyn, Tshwane.
The Eastern Capeís field hospitals
In the Eastern Cape, a 1 000-bed field hospital has been created at Nelson Mandela Bay Stadium. Other stadiums are also being used as quarantine facilities and field hospitals, including Cape Town Stadium and FNB Stadium.
The German government and Volkswagen have pledged R107 million for the building of a field hospital in Port Elizabeth. When the hospital is ready to receive patients, it could accommodate 4 000 beds.
Ventilators
South Africa has, with the help of various governments, companies and foundations sourced significant quantities of personal protective equipment of personal protective equipment, medical supplies and ventilators.
A medical ventilator is a machine that helps the lungs to function. It is used for patients who have trouble breathing. Patients who have COVID-19 have difficulty breathing. Government launched the National Ventilator Project in April, to build more local machines due to a global shortage. It is hoped that production will start this month and government is hopeful that 20 000 ventilators will be produced in the coming months. The Solidarity Fund has committed funds to buy 200 ventilators, which will be allocated to hospitals based on need.
The United States has donated 1 000 ventilators to South Africa, 20 of which were received by Health Minister Zweli Mkhize in June. They were fitted at Chris Hani Baragwanath Academic Hospital in Soweto. The next donation will be used in facilities in the Western Cape.
Protective equipment for healthcare workers
One of the Solidarity Fund's priorities is to supply personal protective equipment to medical workers such as doctors and nurses. The fund, which has raised R2.61 billion to date, has helped secure personal protective equipment to sustain the public health system and community health workers for two months.
However, there remains a shortage of personal protective equipment across the world, including South Africa.
Companies that have donated personal protective equipment include Business for South Africa, Naspers, First National Bank, United Pharmaceutical Distributors, the People's Republic of China, the World Health Organisation, Ford Motor Company and the Solidarity Fund.
Calling on all healthcare workers
More healthcare workers will be needed as COVID-19 cases increase and government has called on unemployed healthcare workers and doctors to contact their provinces.
"We extend the call to all health professionals, even those who are retired, to come forward and take up employment – even if it is for the short term," said Minister Mkhize.Government has also deployed 217 Cuban doctors across the country.