A KwaZulu-Natal company and three University of Johannesburg (UJ) students walked away with the top prizes in the recent national Furniture Design Competition hosted by the Department of Trade, Industry and Competition.
The annual competition was presented in partnership with Proudly South African, the South African Furniture Initiative, Coricraft Furniture, Mecad Solidworks, Furntech Centre of Excellence, Lewis Stores, the African Institute of the Interior Designer Professions (IID) and Tsogo Sun Hotels.
The theme of this year's competition, which saw contestants competing for honours in the students and established manufacturers categories, was 'This is mine and these are ours'.
The contestants were asked to design furniture for four young, newly employed people who have come together to rent a modest apartment. With a limited budget, the designers were required to design a range of multipurpose, functional furniture.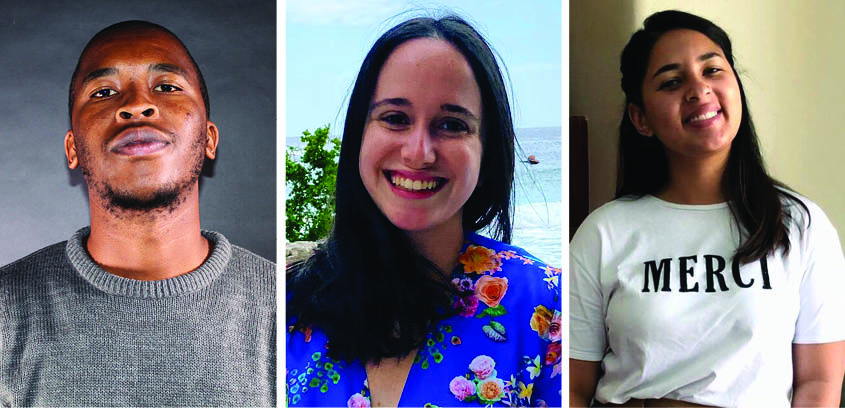 Ian Perry, managing director of Homewood, a Durban-based company that manufactures handcrafted wood furniture, took the first prize in the manufacturer's category.
Homewood's winning pieces were a multifunctional couch and coffee table that open up into either a bed and pedestal, work desk and chair, storage unit, chest of drawers, bookshelf or dining table.
According to Perry, the furniture offers savings in cost and space and is 100% South African made. The timber was sourced from local waterways, the design was local and the furniture was handcrafted by local people, he says.
"It is always good to show that you know what you are doing and that you are good at what you are doing," he says.
Homewood received a year's free membership of Proudly South African, a year's membership of the IID, a graphics tablet and an opportunity to participate in exhibitions.
UJ students Amukelani Mathebula, Michal Sushan and Mikhayla Peterson scooped the first prize in the students' category.
The students, who were all doing their Honours in Industrial Design last year, designed a multipurpose furniture range comprising a folding chair, table and couch with storage underneath.
They received a one-year internship in the furniture industry and a six-month Furniture Design Incubation Programme from Furntech.
"Winning the competition has benefited us by opening us to a lot of opportunities, such as the internship, which will allow us to grow as designers," says Peterson, speaking on behalf of the students.
"The media exposure has also shone a spotlight on our personal achievements and highlighted our capabilities to the nation. Winning has also validated our choice of career path," she adds.