Thanks to the freedoms guaranteed in South Africa's Constitution, there is no such thing as a man's job anymore.
April is Freedom Month and each year, many South Africans find reasons to cherish the freedoms they didn't have before 1994.
For the first time in the history of the country, South Africans of all races were free to vote for their democratic government on 27 April 1994. This was a turning point for the majority of South Africans who had been oppressed and excluded by the Apartheid government.
Since 1994, South Africa has progressed and become a country that values human rights for all, through advancing human development and restoring dignity.
As a South African, you now have various freedoms that are recorded in the Constitution. These include:
Freedom and security: No one has the right to use any form of violence on you.
Freedom of religion, belief and opinion: Whatever faith you choose to belong to, no one must stop you.
Freedom of expression: You can say what you think and express your ideas and no one must stop you.
Freedom of association: You may meet and associate with anyone or any group of people you choose. This includes affiliation to a political party of your choice.
Freedom of movement and residence: You can choose where you want to live within the country and are also free to move out of the country.
Freedom of trade, occupation and profession: You may train for any job you want and seek employment in that field.
Vuk'uzenzele spoke to three women who are enjoying the freedom of trade, occupation and profession in male-dominated fields. They would not have been allowed to do these jobs before 1994.
Nomvuyo Sokwaliwa: Maintaining buildings and repairing aircraft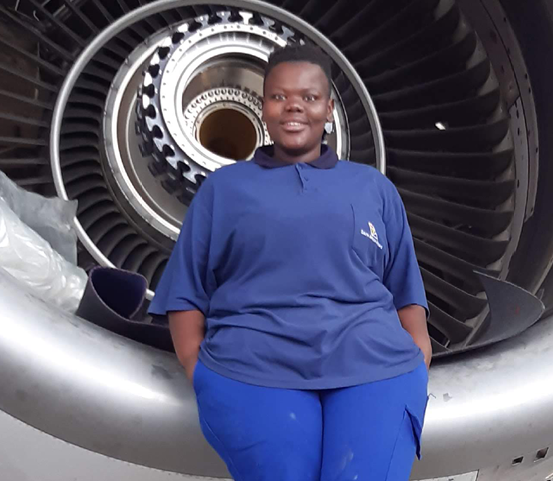 After completing her National Diploma in Building, Sokwaliwa completed her in-service training at eThekwini Municipality's Housing Maintenance Unit. She was part of the team working on the maintenance of municipal buildings, before joining South African Airways' Composite Aircraft Maintenance Trade Test Programme.
"We also manufactured some of the parts to replace those that could not be repaired. Doing physical work fascinates me. Going up the wing of an aircraft, sending tools and fixing dents is all fulfilling," she explains.
Sokwaliwa says her freedom means being able to do what she wants without limitations.
"I encourage girls to go for whatever they want. Break into spaces and make your presence felt," she says.
Welile Gumede: A farm owner at 29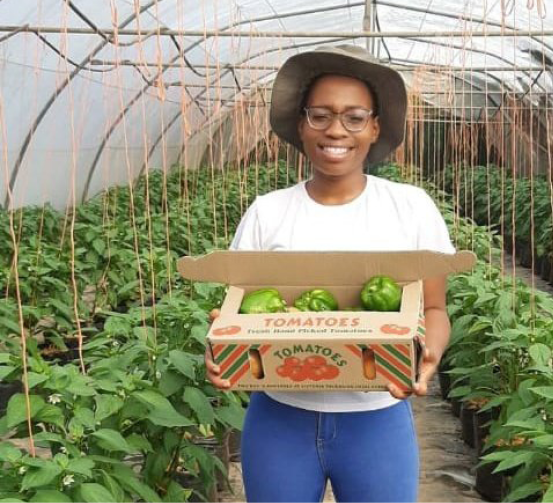 Gumede registered her company, Azowel Projects, and went searching for unused farming spaces. Together with her team, she used her hands to fix what was left of a farm and build a planting tunnel.
"I entered business competitions to secure funding and with the prize money, was able to set up and plant more tunnels. We qualified for funding and secured it through our work on the ground," she says.
Gumede says her freedom is the ability to think outside of what one has been taught and break barriers of entry into the business world.
"Being able to have a share in a market that has been dominated by other races is true freedom for me," Gumede adds.
Thobile Sithole: An electrician who beat the odds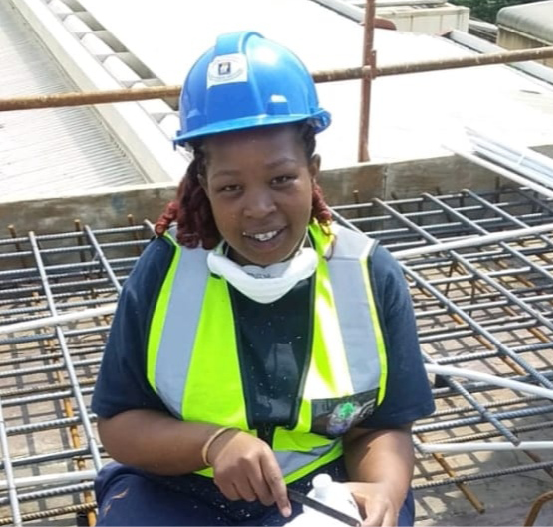 Growing up in rural Nongoma, Sithole had only seen a few female electricians. This drove her to become an electrician.
"At home, I was told I would never make it because what I was aspiring to do isn't child's play," she says.
Sithole's job includes installing galvanised and PVC conduit pipes, cable joining, wiring, balancing metering panels and wiring star delta connections.
"Freedom to me means I mustn't hold back. If I want something, I must go for it because we are living in a new South Africa. We have the freedom of choice, speech and being who we want to be," she says.