Emerging farmers are being given government support to help them realise their full potential.
The Department of Agriculture, Land Reform and Rural Development is giving black emerging farmers across South Africa the support they need to become top-class commercial farmers.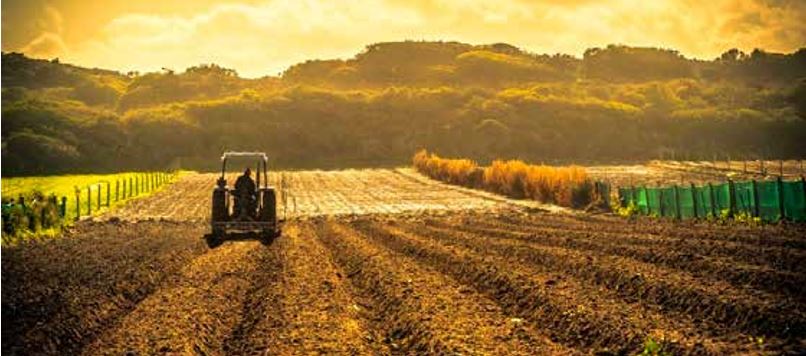 Through the economic stimulus packages provided by the department's Land Development Support Unit, targeted farmers across the country are given tractors, planters, boom sprays, offset discs, bulk trailers and other items.
According to Gauteng Land Development Support Unit's Deputy Director Aifheli Mamphodo, farmers who lease land from the department through its Proactive Land Acquisition Strategy (PLAS) are the beneficiaries.
PLAS was the department's former land reform strategy that was used to acquire land with high agricultural potential to lease to qualifying farmers.
"Black farmers often do not reach their full potential because of a lack of resources, skills and the means to develop their agricultural enterprises to become sustainable enterprises. Through the economic stimulus programme, the department aims to address the disparities that exist between the established commercial and emerging agriculturalists," says Mamphodo.
One of the beneficiaries is Lilian Thambo (74) of CTM Farming and Livestock Project in Devon, Gauteng. She has had a leasehold agreement with the department since 2007 for a 360-hectare farm that is zoned for grain and livestock farming.
She went into farming about 14 years ago after retiring from her job as a domestic worker.
"I am happy that the department has given us these implements. I had been struggling for 14 years. With this assistance, I will be able to produce more crops and my plan is to export most of my produce to countries like Brazil," says Thambo.
She received a stimulus package of over R9-million worth of mechanisation and other implements.
To further help emerging farmers, the department has partnered with commodity organisations such as Grain SA and the South African Grain Farmers Association to provide targeted producer support to farmers who acquired land through land reform programmes.
The department says this is fulfilling the provision of Land and Assistance Act of 1993, which mandates it to facilitate land acquisition and development, among other things.  
Farmers wanting more information about the stimulus package can contact the department at 012 312 8911
or email queries@drdlr.gov.za.