Kamogelo Malema from Ga-Rankuwa, a township north of Tshwane, is helping farmers reach untapped markets through the Black Farmer Food Group (BFFG).
This company acts as an agent on behalf of farmers, providing them with access to market through a fresh produce market.
Raised in the villages of Madidi and Dilopye, Malema grew to appreciate the value of subsistence farming: "I got into farming because of the passion I have for it. I grew up in rural areas where subsistence farming was part of our daily life.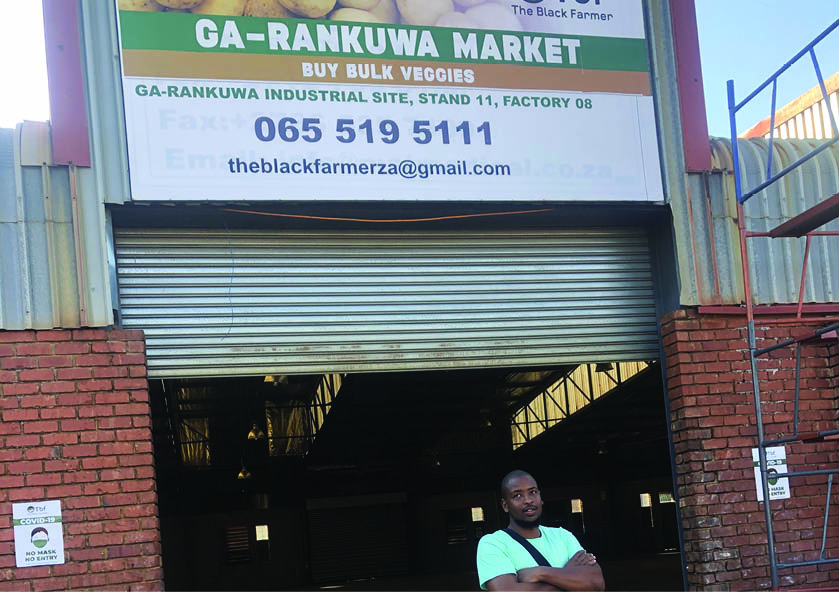 Having a financial and accounting background helped Malema make sense of the business of farming, not just for himself but for potential clients too. "The plan to open a market in the township where black farmers bring their produce to be sold started in 2018.The aim has always been for black farmers to own the entire value chain,
so we can know our business and benefit from it as much as possible at every stage of the produce journey until it's consumed."
The group used social media platforms such Facebook and Instagram to advertise and sell their products which include fresh vegetables and livestock such as chickens, cattle, sheep, pigs and goats.
In the instance of livestock, digital communication has proven to be most effective for us and the client."
Malema says the journey has not been easy but his mentors have helped a great deal. "I was fortunate to have mentors who helped me tap into a bigger market. Kobus Du Toit, Malcolm Ferguson and Leona Archery involved with the Agricultural Development Agency helped connect me with farmers when the market first opened.
"Convincing the community we can supply consistent and good quality produce was also a stumbling block. The group will be launching an investment programme to help facilitate investment into a farm for three months (one harvest cycle).
"A person can fund a black farmer. For example, cucumber for one harvest cycle. Once ready, the farmer sells the produce and returns the capital plus interest to the investor. This helps the farm to build up money for reserves and farm more," Malema says.