A new clinic opened by a Durban-based doctor is assisting the community in the fight against the Coronavirus Disease (COVID-19) and it is doing it for free.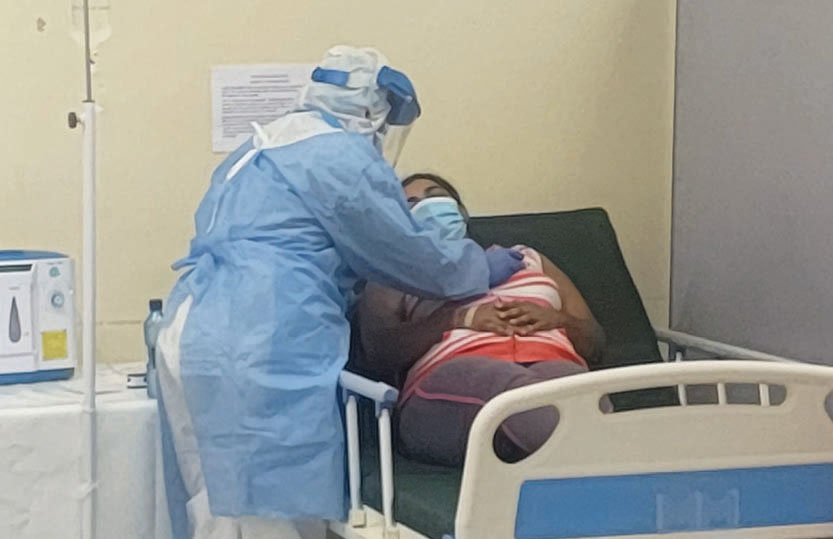 The clinic, operating from the Havenside Community Hall in Chatsworth, was established by Dr Diveshni Govender (39) in a bid to cope with the second wave of COVID-19 infections. Hundreds of patients have been treated at the clinic since it opened its doors in January.
"The number of COVID-19 patients we were seeing increased to the point where I had to treat some patients in their cars, in the shopping complex where my practice is located," she says.
Dr Govender contacted community activists to assist with getting her access to use the Havenside Community Hall as a makeshift clinic. Govender says that the clinic is run on donations from several non-governmental organisations, businesses and members of the community.
The 30-bed clinic has helped patients like Jeeveshni Abraham (47) and her family. Abraham, her husband and two children were admitted to the clinic after her symptoms started to worsen.
"At the clinic, we received quality care and medication. We also had access to oxygen to help with breathing a little easier when we were in distress. The clinic also admitted my brother, his wife and children when they contracted the virus, "she says.
When Abrahams and her family were discharged from the clinic they received medicine packages to take home.
Dr Govender says that the free medicine they dispense from the clinic is made possible through donations from members of the community.
According to her, the clinic mainly treats patients who are above 45 years of age, with about 10% of patients under the age of 12. She says that the clinic has also partnered with a private ambulance company to transport patients who need elevated care to a hospital, at no cost.
Dr Govender says: "The partnership has saved several lives as patients who are in urgent need of transport to a hospital no longer have to wait a long time for an ambulance."
Dr Govender is assisted by two nurses and has also employed a cleaner to assist at the clinic.