Mpumalanga's Rockdale community no longer has to travel to Middelburg to access healthcare services, thanks to the opening of a state-of-the-art, 24-hour community healthcare centre.
The new healthcare centre will also ease congestion at Middleburg Hospital and other healthcare facilities in the area.
The centre was donated to Steve Tshwete Local Municipality by Seriti Power.
The company built the healthcare centre at a cost of over R34 million. It forms part of the Seriti Power's social and labour plan commitments to contribute towards local economic development in the area.
The healthcare centre provides acute, chronic, maternal and child health services. It also has a fully equipped dental department and two living quarters to accommodate staff so that they can offer a 24-hour service to the community.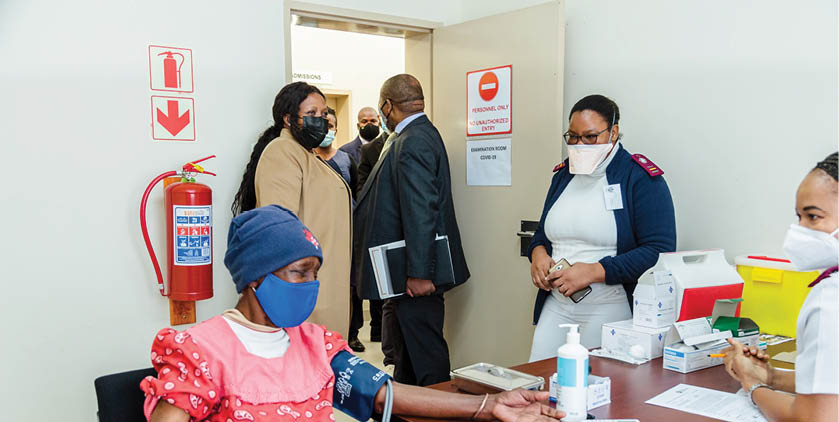 "We are committed to supporting our neighbouring communities and working collaboratively to enhance government's delivery of primary healthcare and community health and wellness," said Mike Teke, Seriti Power's Chief Executive Officer.
Minister of Mineral Resources and Energy Gwede Mantashe applauded Seriti Power for giving back to people and urged other mining companies to also invest in projects that improve lives.
"Infrastructure development is the way to go to further enhance service delivery for the people of this country," he said.
Seriti Power's decision to invest in the construction of the clinic was taken after extensive participation in Steve Tshwete Local Municipality's Integrated Development Plan process, which ensures that projects sponsored by mining companies are linked to government's development priorities.
"We recognise that local communities face many challenges and we undertake regular, open and honest conversations to better understand what our stakeholders need and how we can support them as a local champion in the area," said Teke.
The construction of the project created 80 jobs for local community members, more than 50% of which are youth. The company also used 100% black, women-owned, local project management and construction companies to manage the delivery and execution of the project.
The Premier of Mpumalanga, Refilwe Mtshweni-Tsipane, said the healthcare centre is a significant resource for the province. "We plead with Rockdale community members to safeguard the facility," she added.