The Department of Social Development is training non-profit organisations to equip them to help the elderly.
The abuse of older persons can be stopped if communities get involved and report any suspected cases to the authorities.
Carrol Sello, a social worker at the Gauteng Department of Social Development, says there are various types of elder abuse.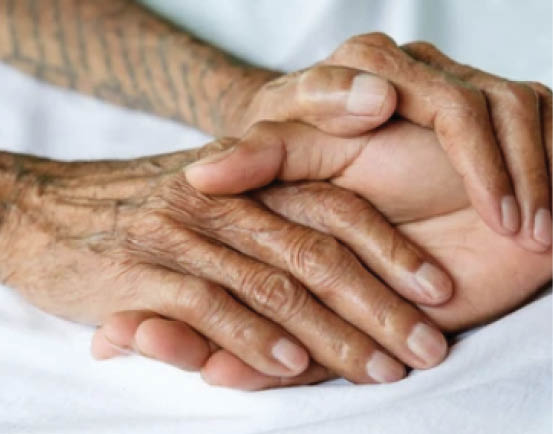 "Elder abuse varies. It is most commonly perpetrated through financial abuse, when the caregiver or those close to the victim take the elderly person's assets without their consent.
"Other forms of elder abuse include emotional abuse, which goes hand-in-hand with financial abuse; and neglect, when they are not fed or given their medication timeously," says Sello.
She explains that many elderly people are abused daily, in their own homes, and are not aware of their rights or that they can report their abuser and receive assistance.
Abuse of the elderly, like any other form of abuse, is illegal in South Africa. Section 10 of South Africa's Constitution states that everyone has the right to have their dignity respected and protected. In addition, the Older Persons Act criminalises all forms of elderly abuse. Those found guilty can be fined or imprisoned.
When someone is convicted of abusing an elderly person, their details are entered into the National Register of Older Persons which is kept by the Department of Social Development (DSD). This means the abuser can never work at a place where they have access to older persons.
The DSD recently ran a training programme for non-profit organisations to prepare them to help older persons in their communities and prevent elder abuse.
Portia Mokoena, from Sharpeville Old Age Home, attended the training. "We are extremely grateful for this initiative that the department has created, as it can assist us to combat the problems the elderly are often faced with," she says.
Sello urged anyone who suspects that an elderly person is being abused, not to get directly involved, but to rather go through the proper channels to ensure a concrete intervention.
"They must inform their closest social worker or report the matter to the police," she says.
To report elder abuse, contact Crime Stop on 08600 10111.