A KwaZulu-Natal non-profit  organisation brought 200 boys and young men together to talk about gender-based violence and femicide and other social ills.
The Thanda Mbeje Foundation recently hosted a Boys' Seminar in Pinetown, KwaZulu-Natal, to teach boys and young men how to heal from childhood trauma, handle bullying and behave around women and children.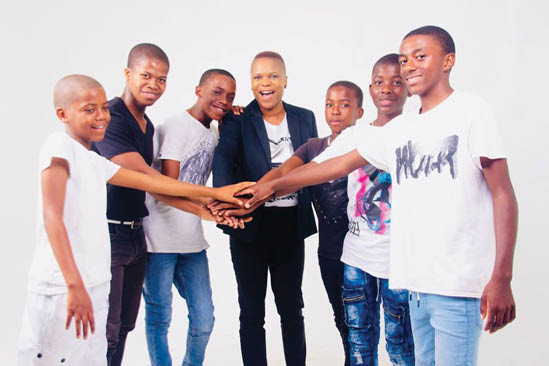 Thanda Mbeje, who started the foundation, said that while there has been great emphasis on preventative gender-based violence and femicide (GBVF) measures for girls and women, little has been done to include boys and men in the conversation.
She believes that GBVF can be largely attributed to how children are raised, emphasising that no one is born an abuser.
Five speakers addressed the seminar, which was held under tight Coronavirus Disease restrictions.
Speaker Phakamile Mazibuko told attendees that it is important for them to acknowledge their emotions so that they can address what they are dealing with.
"You can train your mind to be stronger than your emotions, even on dark days. Giving up is not an option. Don't be discouraged, instead, be resilient and continue to work hard."
Prince Thokozani Zulu from the Zulu royal household talked to the boys about a man's role at home and in society.
He urged them to live exemplary lives that would bring pride to themselves and their families.
"We want you to be responsible and protective men," he said.
One of the attendees, Aphiwe Mkhize (17), said growing up without a father meant there was no one around to teach him what he learnt at the seminar.
"I want to continue attending this seminar until I am a mature man and can return to mentor other boys. If we had people teaching us about being responsible men, we would not do wrong things."
Bongumusa Gwala (16) said the seminar inspired him to teach his peers what he learnt, as it will also benefit them.
For more information about the Thanda Mbeje Foundation, call 073 253 9535.