World Day Against Trafficking in Persons, which is commemorated on 30 July, raises awareness of human trafficking, its victims and the protection of their rights.
Trafficking in persons is a serious crime and a grave violation of human rights. It exploits women, children and men for various reasons, including forced labour and sex.
According to the United Nations' (UN) Office on Drugs and Crime, almost every country in the world is affected by trafficking, with thousands of people falling victim to it every year.
This year's theme for World Day Against Trafficking in Persons – 'Victims voices lead the way' – puts victims at the centre of the campaign and highlights the importance of listening to and learning from survivors.
Unite against trafficking
Minister of Social Development Lindiwe Zulu has called on South Africans to unite against trafficking.
"Many children in the country have been victims of different forms of abuse, including child trafficking, and government and South Africans have a collective responsibility to protect them.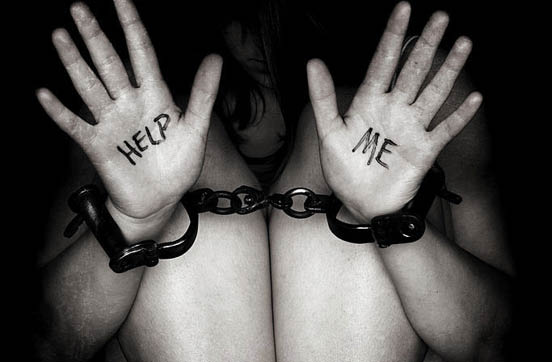 "According to the 2018 UN Office on Drugs and Crime's Global Report on Trafficking in Persons, it is estimated that children comprise almost a third of all human trafficking victims worldwide," the Minister says.
As part of efforts to combat trafficking, government promulgated the Prevention and Combating of Trafficking in Persons Act in 2013.
The Act provides for the prosecution of people who commit offences referred to in the Act, the prevention of trafficking and the protection of and assistance to victims, among others.
The Department of Social Development also provides support for victims of human trafficking. It places child trafficking victims in child and youth care centres, where they are assessed by social workers, medical experts, psychologists and other therapists to identify risks and develop an intervention plan.
"To prevent child trafficking, parents and caregivers are encouraged to monitor children's behaviour, especially the use of cellphones and other gadgets, as traffickers also use technology to attract and groom their targets.
"In some instances, traffickers may pretend they are the same age as the child to draw them closer. It is important for parents to be vigilant and monitor who their children associate with," the Minister says.
If you suspect human trafficking, contact the Gender-based Violence Command Centre toll-free at 0800 428 428 or request a social worker to contact you by dialling *120*7867# from any mobile phone. You can also call Crime Stop at 08600 10111.