Petso Lesomo, owner of Lesomo Trading and Projects, is passionate about his furniture-making business, which is supported by the National Youth Development Agency.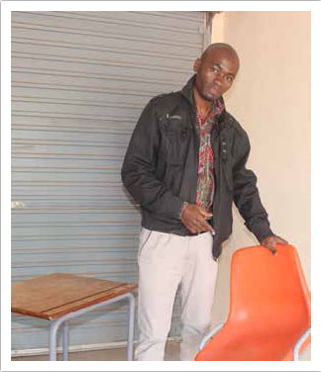 He supplies schools with office furniture, desks and chairs and also makes kitchen cupboards and wall units.
Growing up in Tlhabane West, Rustenburg, Lesomo always wanted to start a business that would make a difference in his community.
"Coming from such humble beginnings, I have been inspired to start my business and make a difference in my community by providing quality services to all," said Lesomo.
He matriculated from Holy Family Combined School in 2006 and graduated in 2010 with a Business Management Diploma from Rosebank College in Pretoria. He lives with his parents and two younger siblings.
Between 2011 and 2012, he worked as an office administrator at a funeral parlour, where he met his mentor Cyprion Kgatlhanyane, who encouraged him to start his own business.
"In the beginning it was difficult but I was determined to make a success of it."
He funded his business with his own savings but this put financial strain on him. He then decided to contact the National Youth Development Agency (NYDA) for help. The NYDA gave him a grant of R9 690.
Lesomo used this money to buy a machine that made the cutting of wood easier and decreased production. The NYDA also helped with a business plan and training on how to market his products. Lesomo registered his business in April 2012.
Lesomo said his business, although small, is growing and has allowed him to make a difference in his community.
"Coming from the townships and rural schools, I found that the desks and chairs are always breaking and dangerous for school children."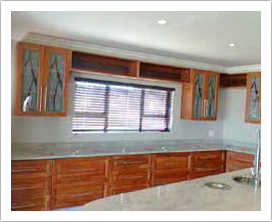 As a result, he decided to be innovative and make desks and chairs that are stronger and safer for the kids.
He markets his products through word of mouth and he also does presentations at the schools.
"I drive around with a bakkie and go to different schools to make presentations with examples of my products."
Once potential buyers are satisfied with the presentation, they place an order and he starts work immediately. Lesomo works from home in the garage or on site where the orders are placed.
He does not only make furniture from scratch but he also refurbishes desks and chairs if schools cannot afford new ones.
"I do not mind refurbishing school furniture, as it allows for schools to save money, and build better facilities for the school kids," said Lesomo.
When asked about his future business plans, Lesomo said he would like to grow his business nationally and internationally.
He would also like to own a construction company.
Lesomo, who is also studying towards a Marketing Management Degree through UNISA, encourages other young people to start their own businesses.
"Although it is not easy, you have to be persistent and envision the future and success of the business."
Executive Chairperson of the NYDA Yershen Pillay Lesomo's story was inspirational.
"It is precisely because of such stories that young people today have a good reason to celebrate 20 years of democracy with pride and joy. Young go-getters like Petso Lesomo who claim opportunities created by government should be role models to all other young people."