Written by More Matshediso
Men and boys need to have conversations about gender and behaviour to make progress in the fight against gender-based violence and femicide (GBVF).
One initiative to encourage these conversations is the Under-the-Tree Dialogue, a programme spearheaded by the Department of Justice and Constitutional Development (DoJCD).
Recently, the department held the dialogue in Mogale City in Gauteng, where about 100 men and various representatives from non-profit organisations and the municipality were invited.
The department's Gauteng Regional Head, Tsietsi Malema, says the dialogue aims to engage men and boys about what needs to be done to end GBVF.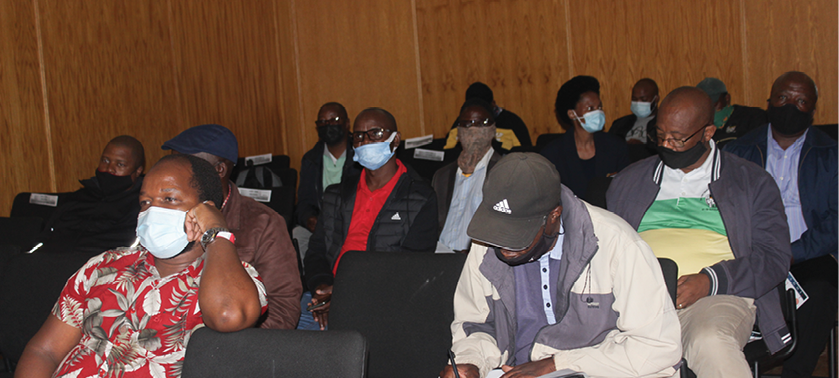 "The dialogue uses traditional law courts or community councils, also known as makgotla in Setswana.
"Although we do not necessarily sit under a tree, we target spaces where men and boys are likely to gather or invite them under one roof where they can have important conversations about GBVF," he explains.
These dialogues create a non-intimidating space to introspect and face up to the harmful realities and effects of GBVF.
"We also aim to correct wrongful perceptions and actions that men and boys have towards women and girls.
"We are trying to promote equal rights and encourage men to actively put an end to GBVF."
Malema says gender stereotypes and roles are some of the issues mentioned in the dialogues, as these contribute to GBVF.
The founder and president of Not In My Name International, Siyabulela Jentile (29), was one of those who participated in the Under-the-Tree Dialogue.
The #NotInMyName campaign was established after Karabo Mokoena was killed by her boyfriend in 2017.
What stood out for him during the dialogue was the transparency and conviction with which most men spoke.
"They spoke their hearts and minds. Even though one wouldn't necessarily agree with some of their sentiments, it was inspiring to see men showing emotion. It shows we are getting somewhere. Change is in motion," he says.
For more information, contact the DoJCD at 012 315 1111.