Minister in the Presidency Mondli Gungubele has reiterated government's commitment to pay out the R350 Social Relief of Distress Grants (SRD Grant) to beneficiaries.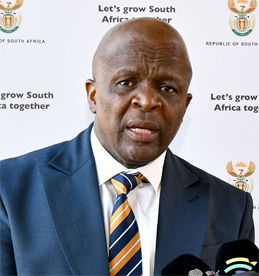 This came after recent reports that some grant beneficiaries had not received payments for up to three months.
"This government will always fulfil whatever undertaking it has [with regards to the SRD].
The Minister was briefing media recently after a Cabinet meeting.
He also said the executive has welcomed the launch of the Social Employment Fund.
The fund is a partnership between the Industrial Development Corporation (IDC), the Presidency and Department of Trade, Industry and Competition (dtic).
"The support will provide bridging employment opportunities for up to 50 000 young persons in socially-useful work being done in local communities.
"The support will include health and community care, food and nutrition support like soup kitchens, promotion of literacy, greening and climate change mitigation programmes, as well as youth support initiatives.  The fund will support 26 community and not-for-profit enterprises," he said.
Minister Gungubele said Cabinet also reflected on last month's launch of the Black Exporters Network by the dtic.
"Cabinet also welcomed the establishment of the Black Exporters Network by the Department of Trade, Industry and Competition, to bring together black-owned firms, which are currently exporting locally-made goods to other parts of the world.
"The network will enable the sharing of information, experience and know-how, and builds on successes from the Black Industrialists Programme," he said. SAnews.gov.za
For more information about the Social Employment Fund call 0860 693 888 or email: callcentre@idc.co.za