Higher Education and Training Minister Dr Blade Nzimande is calling on all college principals to promote work placement and partnership with industry for the benefit of future artisans.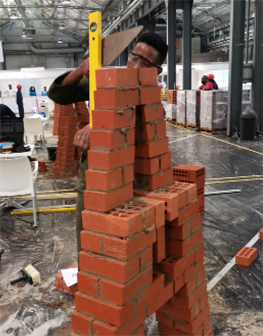 The Minister recently addressed the WorldSkills South Africa (WSZA) National Competition opening ceremony held at the Inkosi Albert Luthuli International Convention Centre in KwaZulu-Natal (KZN).
He says the competition was an important mechanism to promote artisan skills as a viable career choice, as well as to open up potential partnerships with industry.
It provided a platform for the country to assess the levels of apprenticeship and artisan training, in addition to advocating for the uptake of artisan careers as careers of first choice.
Minister Nzimande says the colleges should implement "quality industry driven curriculum" in line with the department's expansion plans in the TVET sector by engaging employers with the purpose of strengthening and improving the curriculum, so that students can be directed on the right path.
"We have now incorporated into our plans that all college principals must have the issue of work placement and partnership with industry in their performance agreements. Any college principal who does not promote work placement has no place in our TVET college system," says the Minister.
As South Africa nears the end of a successful Decade of the Artisan Programme, and the 10th Anniversary of the White Paper for Post School Education and Training (November 2013 to November 2023), the Minister says artisan training should be escalated.
"We need to deepen partnership with employers and industry," he says.
Innovation and 4IR
Minister Nzimande says the competition is also important for the improvement of South Africa's vocational skills, coupled with finding new innovation methods as dictated by the fourth Industrial Revolution (4IR) in order to grow the economy and create more jobs.
"We joined this competition just under 10 years ago because we wanted to judge our own skills and knowledge gains the best in the world," he says.
This will allow the country to know exactly the nature and scale of the challenge it faces and what needs to be done to produce truly excellent and competent artisans. – SAnews.gov.za