written by Allison Cooper
There is no justification for women to use an illegal and unsafe abortion clinic if they want to end their pregnancy.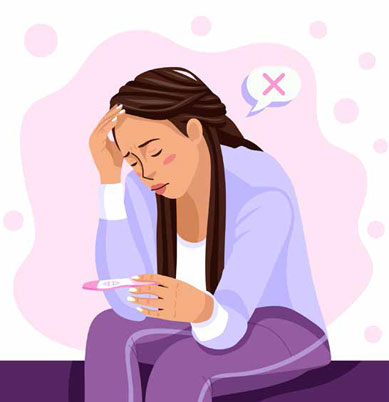 This is according to Deputy Minister of Health Dr Sibongiseni Dhlomo, who explains that, by law, all women have the right to terminate their pregnancy, for free, at a government hospital or clinic during the first 12 weeks.
"It pains us as government leaders to see our people leaving safe and free health services, for whatever reason, to go and spend the last money they don't have to pay someone to put their life at risk. There is no justification for women to correct an unplanned pregnancy with illegal and unsafe aborting because we all make mistakes. Illegal abortion is not an answer," says Dr Dhlomo.
The Department of Health has 346 public health facilities that provide safe termination of pregnancy services, he adds.
These are located in the Eastern Cape (46), Free State (16), Gauteng (25), KwaZulu-Natal (56), Limpopo (54), Mpumalanga (27), Northern Cape (six), North West (26) and Western Cape (90).
Illegal abortion complications
The Acting Director for Maternal Child and Women's Health at the KwaZulu-Natal Department of Health, Phalanndwa Muthuphei, says women can face many complications when having an abortion at an illegal abortion clinic.
"The immediate complications include severe bleeding, tearing of the cervix, severe damage to the genitals and abdomen, internal infection of the abdomen and blood poisoning.
"In the long-term, women could face a slightly increased risk of infertility, an ectopic pregnancy, a miscarriage or premature delivery or even death," says Muthuphei.
"Women could also suffer emotional effects from an unsafe, illegal abortion, which include post-traumatic stress disorder, depression and problems with interpersonal relationships.
"Unsafe abortions can also lead to negative socio-economic impacts on women, children, families and communities," she adds.
Legal abortion options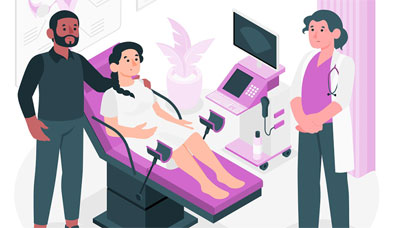 Muthuphei says women who want to end their pregnancy have safe and free options to do so at public clinics and hospitals.
"A choice of methods should be available, all of which must be performed by a trained and experienced doctor or professional nurse," she adds.
The options, either medical or surgical abortion, depend on how far along the woman's pregnancy is.
Medical abortion, which involves taking two sets of pills to end the pregnancy, can be done up until nine weeks of pregnancy.
 "The patient would then abort the foetus at home and not at a clinic or hospital," says Muthuphei.
Surgical abortions are performed by a registered nurse (up to 12 weeks) or a doctor (from 12 to 20 weeks).
According to the Choice on Termination of Pregnancy Act No 92 Of 1996 (the Act), an abortion can also be performed from 13 to 20 weeks if a doctor, after consultation with a pregnant woman, believes that:
The continued pregnancy poses an injury risk to the woman's physical or mental health.
There's a substantial risk that the foetus would suffer from a severe physical or mental abnormality.
The pregnancy resulted from rape or incest.
The continued pregnancy would significantly affect the woman's social or economic circumstances.
An abortion can also take place after the 20th week if a doctor, after consultation with a registered midwife, believes that the continued pregnancy would endanger the woman's life, result in a severe malformation of the foetus or pose a risk of injury to the foetus.
According to the Act, all women, even if they are a minor under the age of 18, have the right to terminate a pregnancy.
They do not need permission from their parents or guardian. According to the Western Cape Department of Health, if you are a minor, you will be advised to talk to an adult you can trust and to bring someone with you to your appointment. However, you do not have to do so.
For more information about free, legal abortion services or pregnancy and contraception advice, visit your closest public healthcare facility.