The safety of South Africa's children takes centre-stage during Child Protection Week, which runs from 29 May to 5 June.
Cynthia Nyoni, the Department of Social Development's (DSD) Acting Director of Child Protection in the Children Services Directorate says the care and protection of children is everyone's responsibility.
Children who are exposed to sexual activity at too young an age, harmful cultural practices and South Africa's high teen pregnancy rate are among the challenges tackled more during Child Protection Week.
"The abuse and neglect of children are evident in the increasing numbers of children falling pregnant," says Nyoni.
She adds that a young girl may face medical, social and emotional problems as a result of her pregnancy, including interrupted education and poverty as a result of not being able to get a job.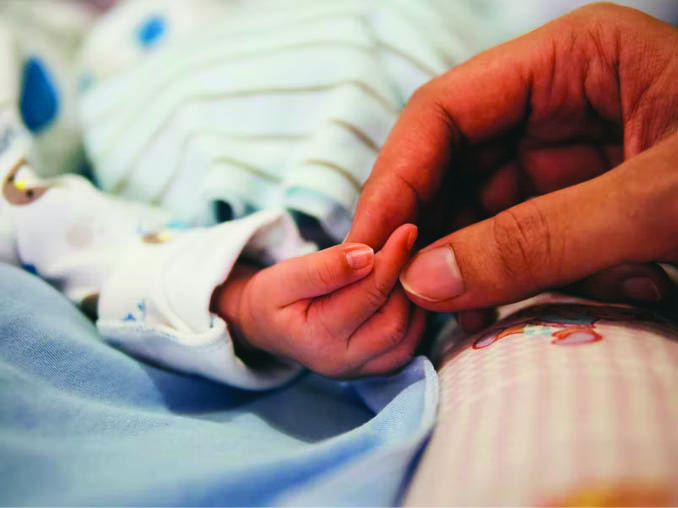 "A teen pregnancy may lead to a breakdown in the family structure, and this could affect generations to come."
 Nyoni says cases of violence against children and gender-based violence worsened during the COVID-19 hard lockdown and President Cyril Ramaphosa called it the country's second pandemic.
 "Research reveals that one in three women experience gender based-violence and one in five children under the age of 18 experience sexual abuse."
During May, teenage pregnancy and child labour dialogues will be held to raise awareness and educate children, parents, caregivers and communities to protect children.
All State entities tasked with caring for children are expected to implement a year-long programme that ensures child protection is at the heart of everything they do, and that children have access to essential services," she says.
Nyoni encourages parents and caregivers to have open relationships with their children. The DSD has programmes, such as Sinovuyo, which promote open communication and teach parenting skills," she says.
Nyoni says community members must ask relevant questions when they suspect something is wrong and report concerns to the authorities such as the police and social workers.
Sexual consent
In South Africa, the age of consent to sex is 16, says Nyoni. There are some exceptions, however. She explains that if children engaging in sexual acts together are aged between 12 and 16, they will not be criminally charged, provided the age difference between them is two years or less.
"Children under the age of 12 years cannot legally consent to sexual intercourse, therefore it will always be rape, irrespective of the circumstances. Perpetrators will be prosecuted," she says.
While the Constitution recognises that everyone has the right to give expression to their cultural and customary practices, these must be in line with the values of the Constitution, says Nyoni.
"Children should be protected from cultural practices that are harmful, such as early and forced marriages (ukuthwala), which is a form of abduction of young girls; virginity testing that is not regulated; and female genital mutilation ."
The Child Protection Week campaign will focus on children's rights; educating families and communities about their responsibility towards the protection and care of children. It will also focus on reducing incidents of child abuse, neglect and exploitation through awareness programmes; and informing the public of children's needs for healthy emotional, cognitive and physical development.
How to help
When you report suspicions of child abuse or neglect, explain why you suspect the child has been abused and share as much detail as possible, Nyoni says.
If a young mom is unable to care for her baby, she can contact the DSD to find out about temporary safe care and foster care options, which enable the parents to be reunited with her baby at a later stage, if possible.
Who to contact
Childline (toll-free): 116
Crime Stop: 08600 10 111 or, in an emergency: 10 111
DSD hotline: 0800 220 250
Gender-based Violence Command Centre: 0800 428 428, USSD 'please call me' facility *120*7867#, or SMS 'help' to 31531