Youth Matters
Concerned by the trend of science graduates struggling to secure employment, a young agricultural technologist set up an innovative business that is fast becoming a force to be reckoned with.  
Mmapula Lesailane, 27, is the director of Tzaneen-based award-winning agri-science company, Mater Pluviam Holdings. The company, which currently employs five people, aims to find scientific solutions and close the gap between science knowledge and its application.
 "We create opportunities to take acquired knowledge and apply it to produce products tha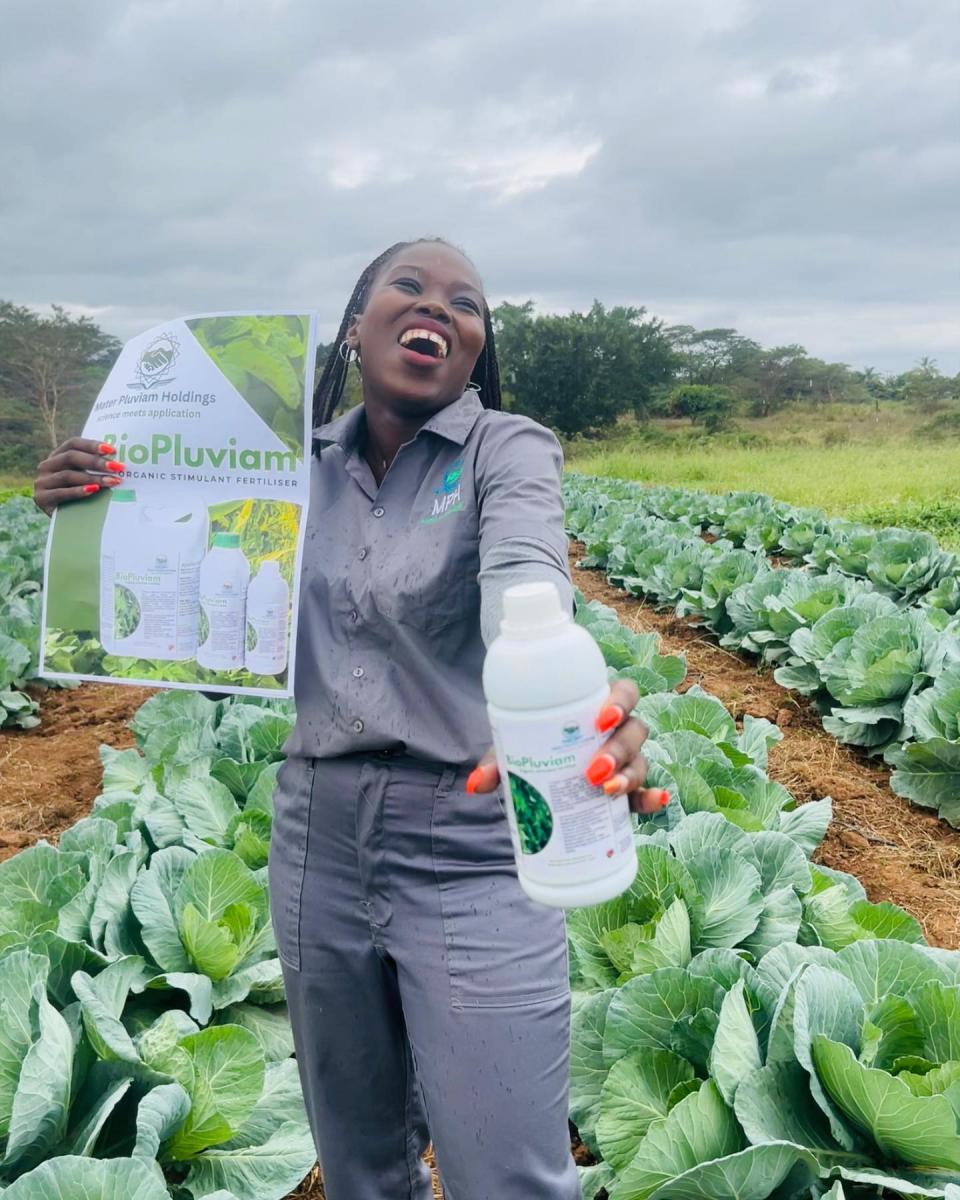 t communities can benefit from," said Lesailane.
She holds a Bachelor of Science degree in Molecular and Life Science and a Bachelor of Science Honours degree in Biochemistry from the University of Limpopo. She also holds a Master of Science degree from Stellenbosch University.
"When I did my honours, I realised that people in the sector are either not working or working in places where they are not being innovative. That is not something that I wanted to do. I consider myself to be quite innovative. I love being in the lab solving problems," said Lesailane.
While taking a gap year in 2019 to reflect on her next course of action, she ended up volunteering at an advisory company to gain more experience.
"They were not paying me so I couldn't stay for long. After a while I decided to register a company, do short courses in business and see how I could use that knowledge," she said. Lesailane's said she wanted to find out why many people, although qualified, struggled to get science-related jobs.
"In finding out the 'why' while furthering my studies, I came back and bridged the gap with agricultural sciences. What I realised is that it's not that we're not employable, it is that we are not solving problems," she added.
In August, Lesailane was one of four beneficiaries of the Agricultural Summer School programme in Brazil, which was organised by the National Youth Development Agency (NYDA) and the University of São Paulo.
The Tropical Bio-based Production Systems Summer School provided an overview of the technologies, economics, and environmental scenario of Brazilian agriculture, forestry, and livestock farming through lectures and field trips.
"The trip was quite an eye-opener," said Lesailane, adding that she was grateful for the opportunity.
For more information about the Mater Pluviam Holdings, visit: www.materpluviam.com. For more information about the Agricultural Summer School funding, visit the NYDA website: www.nyda.gov.za