Gender-based violence
President Cyril ramaphosa's Emergency Action Plan on Gender-Based Violence and Femicide includes the provision of adequate care and support for survivors. The newly opened White Door Centre in Kuruman is a direct response.
The White Door Centre of Hope in Seoding Village in Kuruman, Northern Cape  provides  a 24-hour response and safe space for victims and survivors of gender based violence (GBV).
Opened recently, the centre will take in and offer psychosocial support to up to eight victims of GBV crimes such as domestic abuse, sexual abuse and human trafficking. The centre has two social workers and a house mother. It is one of seven in the province, said Hendrina Samson of the Northern Cape Department of Social Development.
She said the White Door Centre of Hope is an immediate contact centre that gives victims of GBV access to counselling, a temporary safe haven from an abuser and, if necessary, facilitates a safe place for victims of GBV.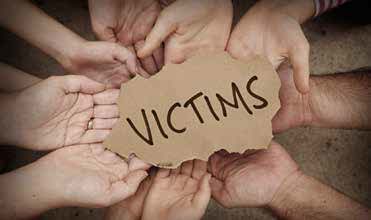 "This facility is based within the community, women will have the right to contact us at any given time as it's a place for any women and children."
 Victims of GBV will be put in contact with the police, doctors and given all the necessary help. "When a woman has been abused, it often happens that they go to a family member where the partner can find them. This place then allows for the police, doctor, psychologist, priest to contact the facility and place these women there."
Members of the public and women that have been abused can also walk into the centre for help.
The White Door Centres of Hope are also linked to the GBV Command Centre (GBVCC) which is a 24-hour tollfree hotline that gives GBV victims psychosocial care and support.
Did you know
Community members can also report abuse to the GBV Command Centre by phoning  0800 428 428, sending  an SMS with the words Help to 31531 or a Call Me Back with the USSD code: *120*7867#.
The centre caters for people with speech and hearing impairment through Skype. To use this function, one must add 'HelpMe GBV' on their Skype account. The GBVCC website address is: www.gbv.org.za