From being an energetic and active child who started gymnastics at the age of six, Caitlin Rooskrantz has just made history by becoming the first South African woman to qualify for the Olympic Games in the artistic gymnastics category.
Originally from Johannesburg, Gauteng the 17-year-old qualified for the 2020 Tokyo Olympics, after a strong performance at the Artistic World Championships in Stuttgart, Germany.
Discovering gymnastics
Caitlin's mom Veda recognised her talents very early on.
"Caitlin was an active child with endless energy jumping, tumbling and climbing all the time. She participated in Monkeynastics in preschool and all this made us realise that we needed to find a sport where she can channel this energy," said Veda.
"We enrolled her in a club in Parkhurst at the age of six where her talent was quickly spotted. We transferred her to JGC centre, an excellent club in Newlands, Johannesburg."
Caitlin said she has always loved the challenge of gymnastics.
"The physical challenges and high level of activity is what drew me to the sport, as well as the opportunity to travel the world."
The dream of qualifying for the Olympics
For Caitlin, participating in the Olympics has always been one of her greatest goals.
"Growing up this was one of my great goals, to go to the Olympics to represent my country. Now I've done it, it is an absolute feeling of triumph and pride. I'm extremely proud of myself and for my country, knowing I made history and made a difference in my society," Caitlin said.
She explains that qualifying for the Olympics has not been an easy journey. She trains for more than four hours every day, while also following a strict diet and training her mental strength. Being in grade 12, she has also had to fit her studies into her hectic schedule.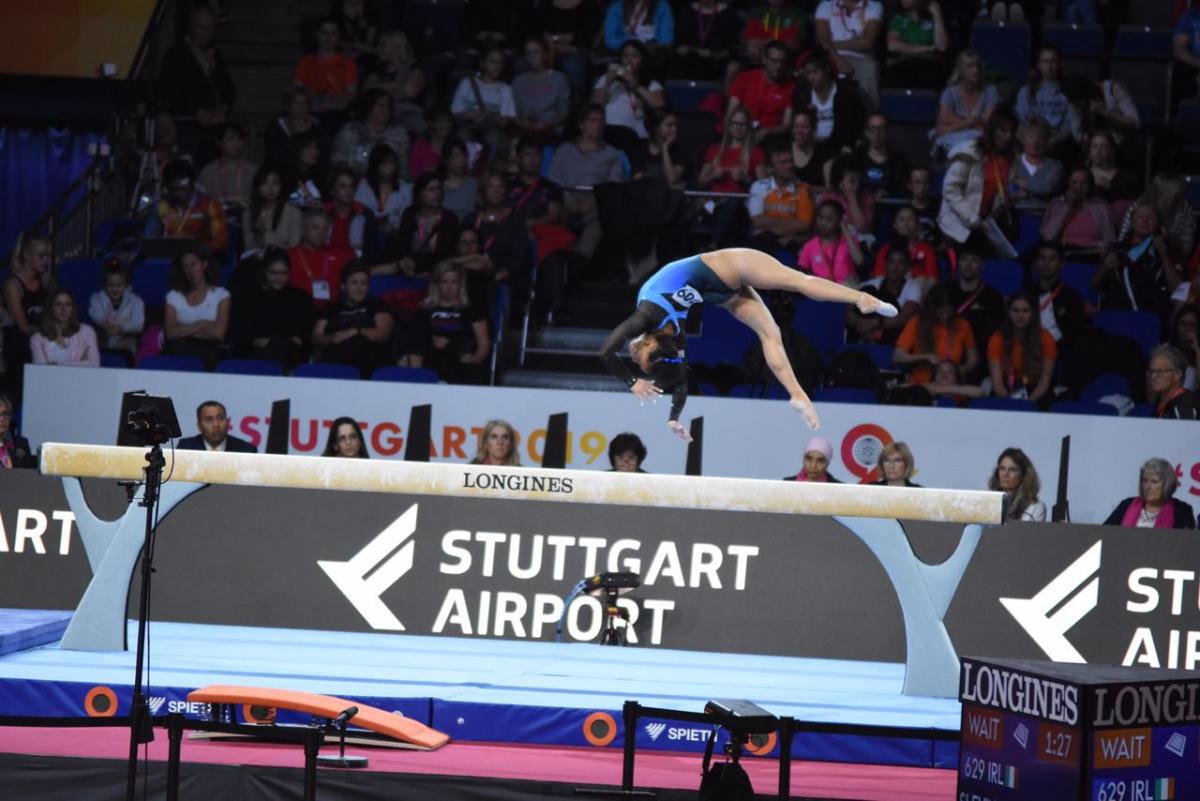 "It has been a huge amount of hard work, sacrifices, dedication and perseverance. Literally blood, sweat and tears go into achieving this. It is also about trying to stay positive and holding on to your dreams in difficult times, and fighting through injuries and pain."
 Gymnastics as a sport
 Caitlin says that gymnastics is a wonderful sport for children to get involved in.
 "It is worthwhile and rewarding. You will learn many important life lessons. It builds your character and opens up doors into    your future. Never give up...persevere no matter what. If you love it, do it...keep working hard and you will reap the rewards."