Over 60 people who are living with disabilities have been shown a way to work and earn an income. It is called aquaponics, which is a way of growing vegetables using fertiliser produced from fish.
The organisations behind this are Inmed South Africa (an affiliate of Inmed Partnerships for Children, a global nonprofit humanitarian development organisation) and the Disabled People South Africa group.
In 2016, the United States Agency for International Development (USAID) invited proposals for projects that would assist people living with disabilities in the Free State. Inmed used its USAID grant to establish an aquaponics project.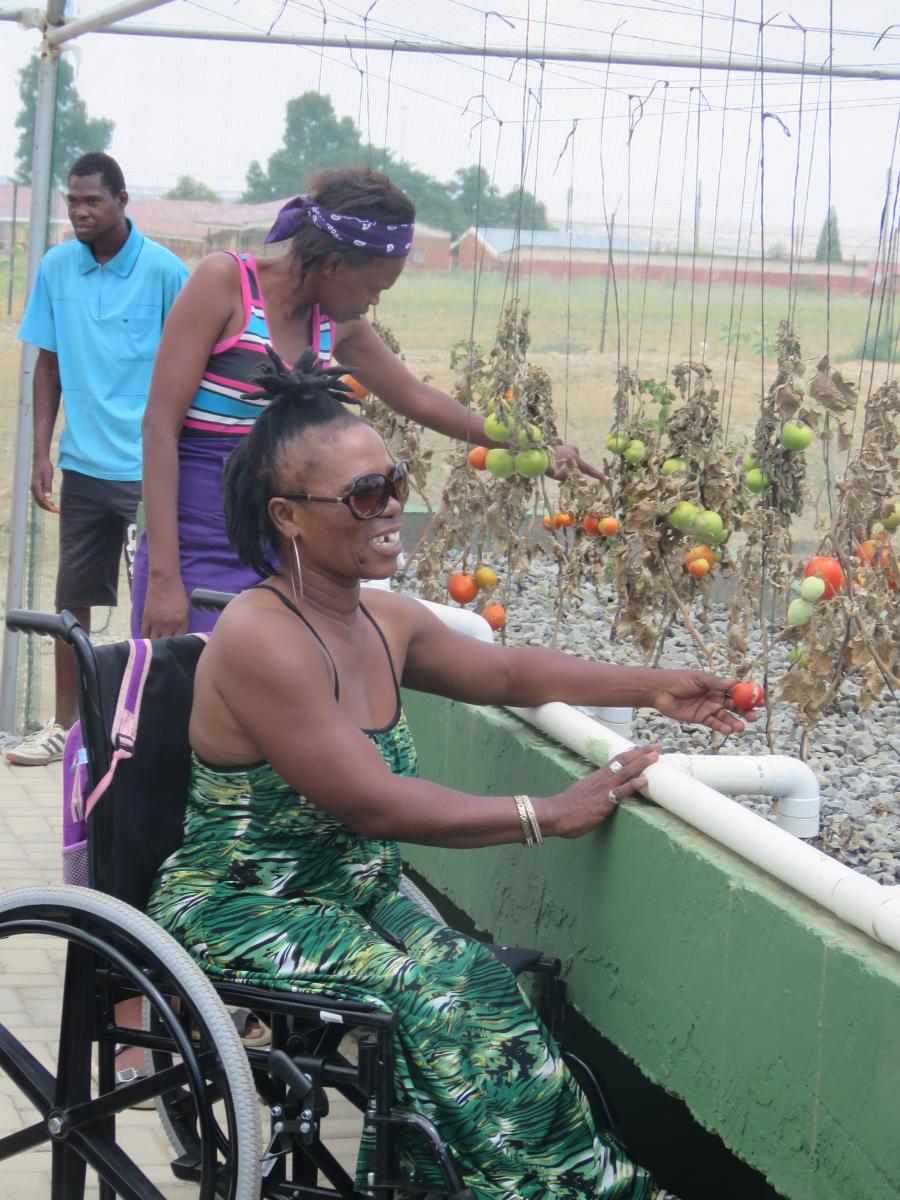 "Having previously worked with disabled co-operatives in various provinces, including the Free State, we became aware of the extent of disabilities in the Free State and to what extent they are kept out of agriculture due to their disabilities," explained Inmed Operations Manager Janet Ogilvie.
The Monyakeng, Phomolong and Lentsweleng cooperatives were selected to develop commercial aquaponics systems. Between them, the cooperatives are cultivating 61 crops in raised growing beds.
All the Free State projects have produced various vegetable crops which have provided the cooperatives with food and an income.
Former teacher Rosie Mateko is the founder of the Monyakeng Disabled People's cooperative in Wesselsbron. Mateko's disability was a result of a stroke which left her unemployed.
"I'm glad that I'm able to produce food to feed my family and the surrounding community," said Mateko.
Ennica Mbhele, also of Monyakeng, said:
"This project has brought us something new that has already changed our lives. I see many things in the future because we will be able to create more jobs for the community."
 Ogilvie said members of the cooperatives are grateful for the opportunity.
"They tell us that people generally think disabled people aren't clever so they don't spend time teaching them.This allows them to gain new knowledge to bring to their project.  After the marketing training the groups actually went around on their own initiative to various B&Bs in their areas and grocery stores to market their produce," Ogilvie said.
*For more information about Disabled People South Africa call 021 422 0357.