Written by Silusapho Nyanda
Gender-Based Violence
The primary role of the Office of the Family Advocate is to ensure that children's interests are put first when their parents' relationship ends.
Josephine Peta, the Senior Legal Officer at the Office of the Family Advocate, said that according to Section 18 of the Children's Act, children are not the subjects of parental authority but people with their own rights.
This means that even if you have been abused by your co-parent, you cannot deny your children conditional access to them, even in cases where the co-parents have taken out restraining orders against each other.
The exception is when the children themselves have been abused. In such cases, a protection order should be taken out on their behalf.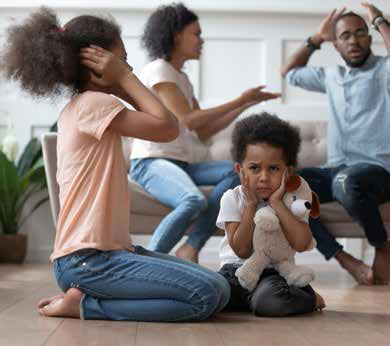 Peta explained that in cases of Gender-Based Violence (GBV) – where one parent has abused the other, the Office of the Family Advocate gets involved to look after the interests of the children. The accused parent may be allowed to see the children under supervision if they comply with certain requirements, such as being sober for the visits and get-togethers taking place in public spaces.
"In these cases, we explore supervisory contact, which means an independent supervisor, preferably a professional such a social worker or a psychologist, is appointed by us to monitor and supervise visits," said Peta.
If a child refuses to see one of their parents, the Office of the Family Advocate will do an assessment to determine if the child's actions are being influenced by someone.
Don't put children in the middle
"Children have the right to access both parents and to be cared for by both parents. They have the right to be maintained by both parents. They have the right to have both parents acting as their guardians in legal matters," said Peta.
She added that abusers are not absolved of their child maintenance responsibilities when a victim seeks a restraining order against them.
She said parents who refuse to support their children on the basis that they do not live with them, can be forced by the courts to pay child maintenance. Thereafter, if they do not pay up, they will be in contempt of court and can be imprisoned for a period not exceeding three years. In addition, their assets can be attached and sold to pay child maintenance.
Parents who are being prevented from seeing their children also have rights. Howver, instead of withholding child maintenance until access is given, they should approach the Office of the Family Advocate for assistance.  
For more information
Contact the Office of the Family Advocate, call 012 357 8022, or e-mail: NationalOffice-FA@justice.gov.za