Herbs have been used to heal since ancient times and a KwaZulu-Natal woman is determined to help her patients restore their health naturally.
Nokuthula Mahaye (53) owns a health and wellness company called Truhealth, which provides various types of therapy and sells detoxing products made from natural herbs.
Mahaye started her company in the late 1990s in her backyard in Pietermaritzburg, KwaZulu-Natal, selling herbal products to locals, before formally registering her business in 2010.
Mahaye is also a beneficiary of the Agribusiness Development Agency (ADA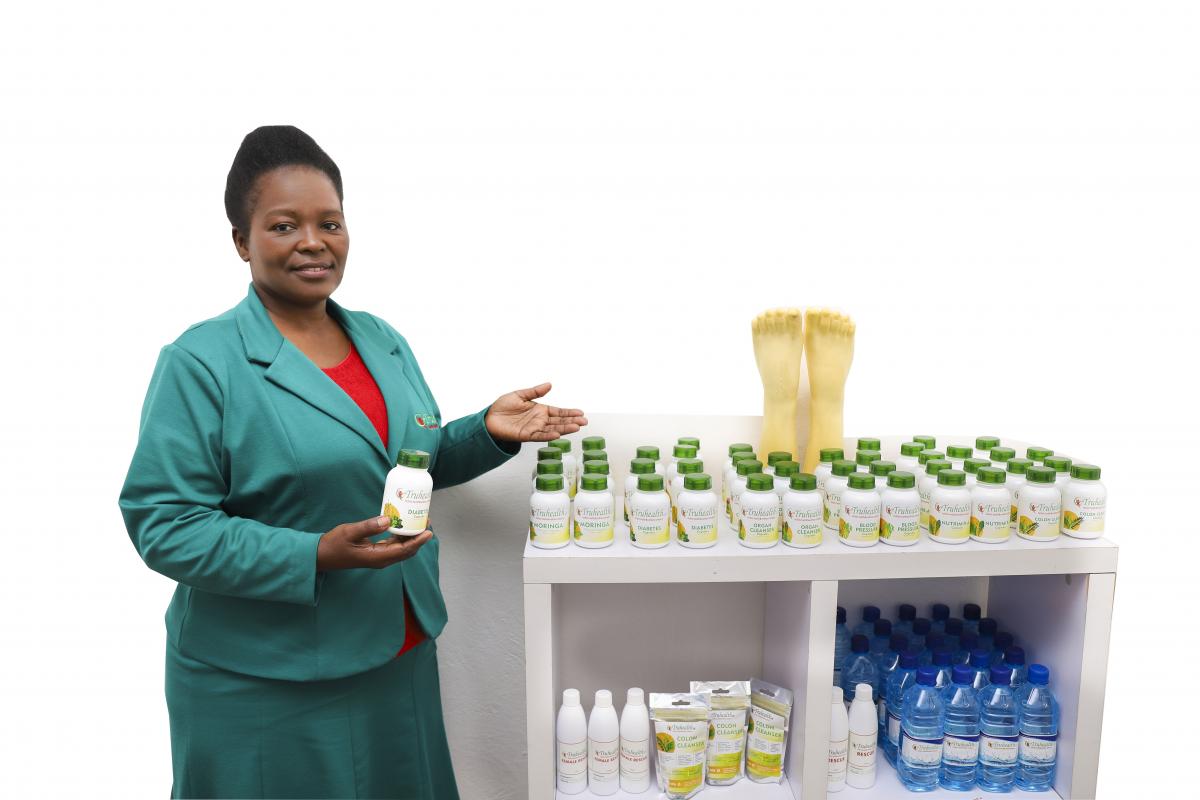 ), which is an entity of the Department of Agriculture and Rural Development. It aims to ensure a diverse, deracialised and sustainable agribusiness sector.
She said the ADA helped get her products tested to meet safety standards for consumption, to trademark them and with marketing skills to expand distribution.
"The ADA has also afforded me an opportunity to attend training offered by the South African Bureau of Standards (SABS)," she said.
She now has four employees and runs a clinic that offers health and wellness services, including colon hydrotherapy, reflexology, spine alignment, foot care, massage, herbology, full body detoxification, diet and nutrition, among others.
"I opened this business after completing a qualification in Naturopathy in Original Medicine from the International Institute of Original Medicine in the United States of America," she said.
Mahaye was inspired to consider naturopathic medicine as a career after learning that most of the sicknesses that trouble people can be cured using natural methods.
According to Mahaye, many of her patients' health problems stem from a dirty colon, which is the result of unhealthy eating. She uses colon hydrotherapy to relieve their pain.
She said in some cases, once the colon is cleansed, other health problems such as piles, ulcers, allergies, skin problems, body odour, bad breath and many others are cured.
Body hydrotherapy, to boost the immune system, is another of the clinic's services.
She said her company is able to provide various services to people of all ages including babies.
Mahaye added that should a problem be detected that requires conventional medical treatment, the patient will be referred to a medical doctor.  
Contact the ADA at 033 347 8600 or email: info@ada-kzn.co.za.
 Manufacturers who would like to get their products approved for certification by the SABS should call 0861 27 7227 or toll free 0800 00 7112 or email: info@sabs.co.za