Written by Allison Cooper
When Buhle Sebona (34) had no option but to live on the street as a result of his alcohol and drug addiction, he realised that he had hit rock bottom. 
Sebona started drinking alcohol when he was 16 years old. "At that stage it was just for fun. I was experimenting, not trying to run away from anything," he says.
As he got older, Sebona started drinking more, but says alcohol made him too drunk to function. By the time he was 23, alcohol was no longer about having fun. "I was frustrated and using it to escape. I was hardly ever sober," he says.
That's when he turned to drugs. "I started using cocaine and cat, along with alcohol," says Sebona. He was 27 at the time.
After a 'very heavy night' on Christmas in 2014, Sebona quit everything cold turkey. As a result, 2015 was a great year for him. "I was doing well at work and nurturing good relationships with positive people and realised that this is how good life can be," he says.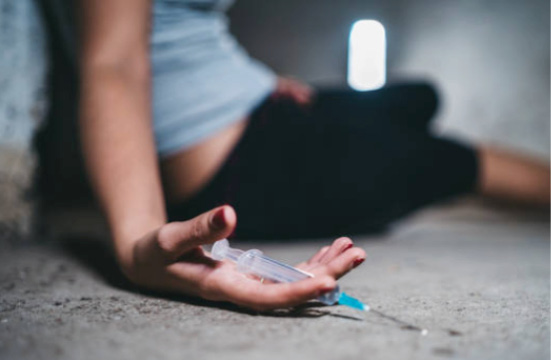 Sadly, it didn't last. Sebona started using drugs and drinking again in April 2016. "At the time, I thought, I don't have to be this extreme'. I can do this in moderation. Even then, I didn't see it as a problem," he says.
In the years that followed, he spiralled to rock bottom. "I went to rehab centres and would remain clean and sober for a while, before relapsing. From 2017 to 2019, I really 'went to town'," he says.
In 2019, Sebona was living in a house that 'no one really owned'. "I had no money and no job. I had stolen from my family and pushed them all away. Going home wasn't an option." 
In September 2019, he bumped into an old friend. "When he asked me what was going on, I couldn't lie to or manipulate him. He knew," says Sebona.
The friend told him about Wedge Gardens Treatment Centre, a government subsidised alcohol and substance abuse treatment centre in Whitney Gardens, Johannesburg.
The day before his appointment at Wedge Gardens, Sebona's mother saw him walking around Edenvale. "She drove past me and then reversed. I had to walk towards the car to avoid drama, as people were behind me. We were both so emotional. I got in the car and she took me home." 
This was followed by Sebona checking into Wedge Gardens, where he underwent the three-month Full Circle Recovery Programme. He then found a sponsor and went to live at Wedge's halfway house.
Two days before Level 5 of the lockdown was announced, Sebona was offered a job and he re-joined the advertising industry and moved back home. "Now, my mom is my therapy. We do everything together," he says.
As for other addicts, he says, "Give yourself a chance and try to recover. But really try."  
For more informtion about Wedge Gardens, visit www.wedgegardens.co.za.
If you need help in overcoming drug addiction, call Sanca on 011 892 3829 or logon to www.sancanational.info