Written by Allison Cooper
Nelisiwe Dlamini (30), a researcher at the Council for Scientific and Industrial Research (CSIR), says it's important to verify stories from social media, especially those about the coronavirus (COVID-19), before sharing them.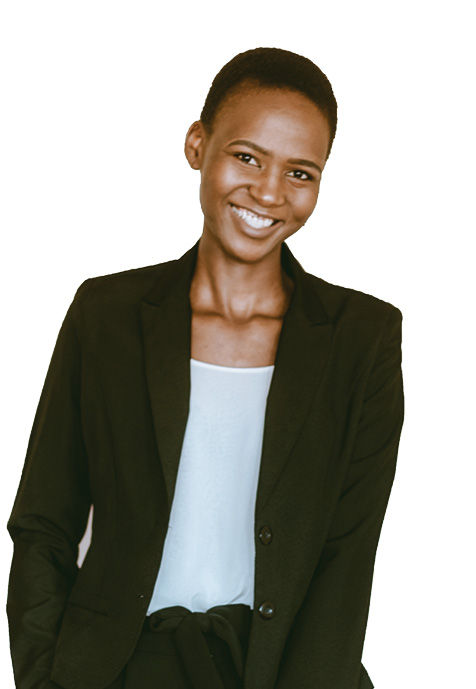 "Some young people are becoming ringleaders of the spread of false information. This has the potential to create panic," she says.
Since the outbreak of COVID-19, the CSIR has created a dashboard to assist government and health institutions to track the spread of misinformation, in order to avoid unnecessary public panic. The dashboard categorises information as misinformation (misleading content), disinformation (information that is untrue and mal-information (hate speech).
Dlamini is part of the team that does research and also helps categorise information in the dashboard.
A data dashboard is an information management tool or website that tracks, analyses and displays information to monitor the performance of a business or department. 
According to Dlamini, social media platforms become a great danger when used to share false information.
"Whether it's with the intention to harm or not, it creates social conflict, distracts people from the real issues and undermines government's, public authorities' and other organisations' efforts to curb the spread of COVID-19 and maintain social order."
She says there are numerous ways to identify fake news, including reading the whole story and not just the heading, being critical of everything you read and examining the source of the story.
"Reporting fake news is necessary, as it will help to take down fake news stories from multiple platforms," says Dlamini.
A journey to research
Dlamini joined the CSIR in 2014, when she was awarded a studentship to pursue her MSc Computer Science degree. "It was a foot in the door for me and has since afforded me great opportunities," she says. 
She was also awarded a grant from the Young Researcher's Establishment Fund, which she sites as a wonderful opportunity in her career.
Born in Pinetown, KwaZulu-Natal, Dlamini says women hoping to follow in her footsteps need to be interested in and have a passion for research. 
To become a researcher, learners need to take maths and science in high school. "After school I studied computer science and information systems and technology, which laid a strong foundation for me," says Dlamini, who also holds a BcomHon Information Systems and Technology degree. 
She didn't always know she wanted to be a researcher. "When I joined the CSIR, I was so amazed by the multi-disciplinary research that is done to make a difference in our country," she says.
This Women's Day, Dlamini says if there was ever a time for women to be bold and do everything they have ever wished to do, it is now. "We need to support each other and unite and always remember to celebrate each other. This alone will propel us."  
You can report fake news by emailing fakenewsalert@dtps.gov.za, sending a WhatsApp to 067 966 4015 or on the website www.real411.org.