South Africa's poorest households can expect a total of 25.5 billion in support from the Department of Social Development.
This is one of the key features of Finance Minister Tito Mboweni's updated budget which he presented to Parliament recently.The coronavirus pandemic has turned the global economy upside down and South Africa has not been spared. This made it necessary for Finance Minister Tito Mboweni to table a Supplementary Budget for South Africa.
A supplementary budget sets out a plan on how a country is going to stabilise debt and revive the economy.
"We have many strengths… But debt is our weakness.  This downturn will add more. This year, out of every rand that we pay in tax, 21 cents goes to paying the interest on our past debts. This indebtedness condemns us to ever higher interest rates. 
"If we reduce debt, we will reduce interest rates for everyone and we will release investment and growth," he said.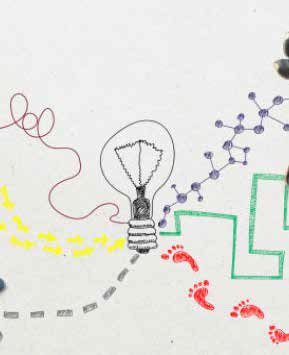 Shrinking economy
When he announced the February Budget, the Minister expected the global economy to grow by 3.3 percent in 2020. He now expects it to decrease by 5.2 percent.
"Throughout the world, tens of millions of workers have lost their jobs," the Minister said.
He confirmed that South Africa's unemployment rate increased by one percent, to 30.1 percent, in the first three months of this year.
South Africa's economy is now expected to shrink by 7.2 percent in 2020. "This is the largest reduction in nearly 90 years."
Avoiding a debt crisis
The Minister said public finances are dangerously overstretched. 
"If we remain passive, economic growth will stagnate. Our debt increase  and debt service costs will crowd out public spending on education and other policy priorities. We already spend as much on debt service costs as we do on health in this financial year.."
The Minister explained that a sovereign debt crisis is when a country can no longer pay back the interest or principal on its borrowings. "We are still some way from that. But, if we do not act now, we will shortly get there."
The country thus needs to take active steps to rapidly stabilise debt and grow the economy. "By doing this, we will create jobs, reduce the cost of doing business and build a competitive economy."
Zero based-budgeting
The Minister said government will narrow the deficit and stabilise debt at 87.4 percent of GDP in 2023/24. 
"The Medium Term Expenditure Framework (MTEF) process will be guided by the principles of zero based budgeting."
Zero-based budgeting is a process in which government departments get rid of projects and programmes that aren't priorities or are wasteful or unworkable.
Driving job creation
Minister Mboweni Said unemployment is the greatest challenge. "The Economic Support Package sets aside R100 billion for a multi year, comprehensive response to our jobs emergency." 
The President's job creation and protection initiative will be rolled out over the medium term. "It will include a repurposed public employment programme and a Presidential Youth Employment Intervention. In this year, R6.1 billion is already allocated and a further R19.6 billion has been set aside mainly for this purpose."  
Budget highlights
R21.5 billion for COVID-19-related healthcare spending.
R12.6 billion to COVID-19 frontline services.
R5 billion to provinces for the education catch-up plan and other responses.
R3 billion to recapitalise the Land Bank.
The national share increased from R758 billion to R790 billion.
The provincial share decreased from R649 billion to R645 billion.
The local government share increased from R133 billion to R140 billion.