The Department of Water and Sanitation's (DWS) Learning Academy is making waves.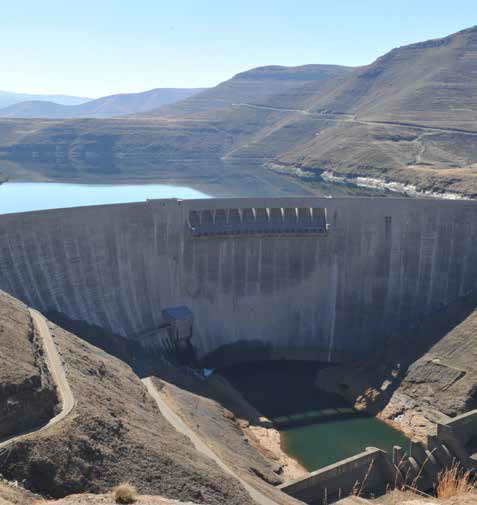 South Africa has a shortage of skilled engineers. To address this gap, and to ensure a water-rich nation, the department has a programme which offers opportunities to young engineers.
To date, the academy has offered opportunities to 57 engineers to participate in its Professional Development programme. Three of these engineers have managed to register as professional engineers, while others are at various levels of meeting the required 11 outcomes of the Engineering Council of South Africa (ECSA).
One such engineer is Shirley Ntotole – a candidate engineer, who is going through the academy, seeking to be a fully qualified engineer.
Ntotole matriculated in 2003 from Bokgone Technical Secondary School and always wanted to be an engineer. Although the field is mostly male dominated, she saw this as an exciting challenge.
"I went to a technical school and at first I wanted to do electrical engineering but it didn't challenge me that much, so I decided to be a civil engineer."
After matric, Ntotole studied civil engineering at the University of Pretoria and graduated in 2010.
When asked why she chose this field, she said: "It had a lot of career opportunities. It's challenging and you learn something new every day."
In 2011, she joined the DWS Learning Academy and in 2013 she did her in-service training at the then Department of Water Affairs (now the Department of Water and Sanitation) through the academy.
"I got a bursary to go to the academy and after I was done, I had to go for induction and then I started working for the department."
The academy exposes students to their line of work, and although it is complex, it allows young engineers to be groomed into professional engineers.
"I got exposed to design experience, building models for dams, did some designs and some site visitations."
Ntotole is currently a candidate engineer and would like to be a professional engineer. The difference between the two is that a candidate engineer is in the process of becoming a professional engineer, and a professional engineer is a fully qualified and registered engineer who can do work on their own.
"I would like to register with ECSA, so that I can be recognised as a professional engineer. Right now I am a candidate engineer. So whatever I do has to be overlooked or supervised by someone who is registered with ECSA. So, my design cannot be built without somebody approving it. But, as a professional, I can even open my own company," says Ntotole.
Ntotole is currently working on three different projects that are fairly new, namely Glen William Dam, Tzaneen Dam and Nwamitwa Dam.
Ntotole says her job is quite complex and challenging because there are a lot of factors one has to look at before working on a project.
"There are challenges with regard to the environment. This is looking at the fauna and flora and also speaking to the community and finding alternative ways of accommodating them."
Her advice to aspiring engineers is to have passion for structures and what you do.
"Your job is building dams and you need to make sure the country has sufficient amounts of water, through the building of dams."
If you would like to know more about the DWS Learning Academy, visit https://www.dwa.gov.za/default.aspx or contact Director of the Learning Academy, Verena Meyer, via e-mail: meyerv@dwa.gov.za