Written by Maselaelo Seshotli
Armed with a dream to start a landscaping business, Xolani Theza from Kanyamazane in Mpumalanga, decided to approach the National Youth Development Agency (NYDA) for help.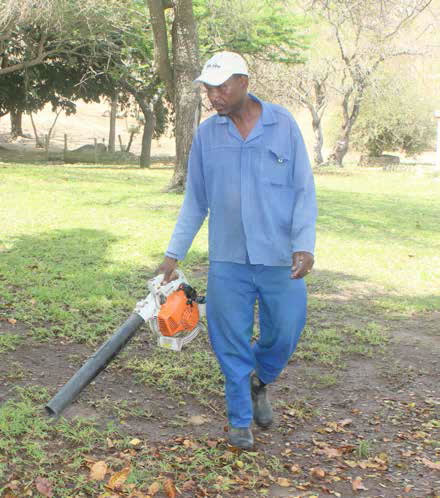 Before Theza opened TSN Gardens in 2013, he worked for a waste-management company to feed his passion for the environment and keeping it clean.
"I have always had a thing for a clean well-managed environment, hence opening a landscaping business only seemed right," he said.
The NYDA helped the business with its branding and to set up a website.
The business provides services such as tree felling and cutting, garden refuse removal, pool maintenance and landscaping design.
It did not take long for the business to gain clients since opening its doors in May 2013 and by the end of November 2013, the business was standing at an impressive 50 clients.
"Starting a business is not easy and I struggled to get it off the ground and to secure clients," says Xolani.
The business's biggest client is the MRTT Hospitality and the Tourism Academy in Kanyamazane, where the business does landscaping and garden maintenance.
TSN Gardens also rents out machinery to clients.
"All the employees have gone for training which equips them with the know-how on using the kind of equipment they work with."
The business employs six permanent staff and part-time employees are on only contacted when there is more work.
One of the employees, Alfred Msimango, a father of eight, says he is happy to be working at TNS Gardens.
"The money I earn is enough to support me and my family."
He adds that Theza gives them the space to explore their creativeness when taking care of the gardens. The business is mostly advertised through flyers, pamphlets and word of mouth.
Meanwhile, Theza plans to expand the business, employ more permanent staff, grow the client database and increase its services.