2015 is in full swing as a year in which South Africa will change for the better – and much faster – before our very eyes.
This is a year in which we should all be rolling up our sleeves and hold our heads high as we observe the Year of the Freedom Charter and Unity in Action to Advance Economic Freedom.
What this means is that 2015 is a year of action; a year of speeding up positive change in the country and a year of eradicating racism and all related intolerances in our country.
Just a few weeks ago, I was honoured yet again to present the annual State of the Nation to both Houses of Parliament which represent all the people of our beautiful country. And it was an honour to focus the nation's attention on government's plans to make South Africa an even better place this year.
Changing South Africa for the better means all of us have to pull together as one.
As a government of the people, we develop our plans in consultation with South Africans from all walks of life and we look forward to the contribution each South African makes to keep South Africa moving forward.
But this year, we are not just erecting bricks and mortar. We are also building our national identity and spirit by asking South Africans to learn and become more passionate about our national flag, national anthem and the preamble of the Constitution.
From this year, schools must also practise the African Union anthem, in preparation for the celebration of Africa Month in May and in keeping with an African Union decision to this effect.
Being better citizens of our own country and our home continent will make a big difference to how we feel about ourselves and how hard we will work to create a better present for ourselves and a great future for our children.
We are not the first South Africans to imagine such a better future.
Sixty years ago, in Kliptown, the Congress of the People dedicated two days of discussion – on June 25 and 26, 1955 – to the development of the Freedom Charter. This document set out the South Africa in which we live today and forms the basis of our present-day blueprint for a better life in the 21st Century, the National Development Plan and its Vision 2030.
Sixty years after the adoption of the Freedom Charter, South Africa is also marking 25 years since the release from prison of the icon of our liberation movement, Nelson Rolihlahla Mandela, who went on to serve the nation as the first democratically elected President of a free South Africa.
In 2015, these important anniversaries should inspire us to renew our commitment to building a united, democratic, non-racial, non-sexist and prosperous South Africa.
Building a better South Africa is hard work and, at times, frustrating work. But it is also rewarding work. And the rewards that we have seen in the first 20 Years of Freedom should inspire all of us to do even more.
Some of the rewards are already being felt in the critical area of creating jobs for all South Africans.
Statistics South Africa tells us that in the last three months of 2014, 15.3 million people were employed in South Africa. This is 203 000 more than in the previous quarter.
Our investment in youth employment is also paying off. The Employment Tax Incentive which was introduced last year directed mainly at youth, is progressing very well.
A total of R2 billion has been claimed to date by some 29 000 employers, who have claimed for at least 270 000 young people.
I announced a target of six million work opportunities over five years last year for the programme.
We have thus far created more than 850 000 work opportunities. This means that we are likely to meet the annual target of one million job opportunities.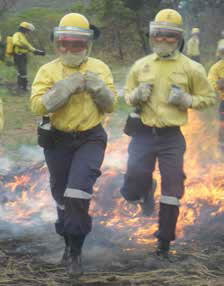 In addition, our environmental programmes such as Working on Waste, Working for Wetlands, Working for Water and Working on Fire have created more than 30 000 work opportunities and aim to create more than 60 000 during the next financial year.
Across our country, full-time and part-time employment is putting money in pockets, bread on tables and stimulating economic activity as each rand from a job or a social grant is used to purchase goods or services which in turn create jobs for people who provide these goods and services.
Someone who uses a social grant or an occasional wage to buy bread, milk or airtime or to pay for transport to a clinic or a work place, is an important part of keeping our economy moving.
Most importantly, earnings, however low they may be, bring dignity and pride to individuals, families and communities – and that is a priceless benefit.
To give the economy a major push forward, government has a nine-point plan to ignite growth and create jobs. The remedy for jobs covers improving our energy security and supply; boosting agriculture and related industries; adding value to the minerals we take from the earth by turning these into products that are currently made in other parts of the world using our raw materials; encouraging private sector investment and reducing workplace conflict, among other measures.
On energy, government has a short and medium-term plan for improved maintenance of Eskom power stations, enhancing the electricity generation capacity and managing the electricity demand.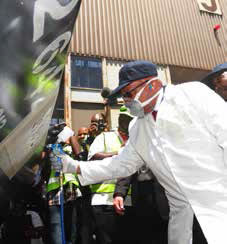 What this means for citizens and businesses is that while Eskom does what Eskom needs to do, we all need to do all we can do to save energy.
Turning off the lights when we leave a room; wearing extra layers of clothes in cold weather to avoid using heaters and opening windows in hot weather to cool rooms rather than use air-conditioners, are among the things we can all do to save energy.
Households are also being encouraged to switch from electricity to gas for cooking, heating and other uses.
Government is setting an example by making all government-owned buildings energy efficient.
But, our energy challenges are not just power stations, pylons, coal mines or how well we check our consumption.
We face major difficulties with cable theft, electricity theft by households and businesses, illegal connections and other problems that tell us, sadly, that many South Africans are ignoring not just the law but the general code of decency by which we ought to live.
These problems have nothing to do with Eskom's or government's plans, but have everything to do with our individual and collective morality and how we choose to build – or break – South Africa.
As part of our campaign to return people to land from which they were alienated or removed under apartheid, we reopened the second window of opportunity for the lodgment of land claims.
More than 36 000 land claims have been lodged nationally and the cut-off date is 2019.
In terms of our new proposed laws, a ceiling of land ownership will be set at a maximum of 12 000 hectares. Foreign nationals will not be allowed to own land in South Africa but will be eligible for long-term lease.
We are a government at work to create and sustain a nation at work.
In agriculture, we are working with the private sector to develop an Agricultural Policy Action Plan which will bring one million hectares of under-used land into full production over the next three years.
We will also enhance our agro-processing exports which have been growing rapidly especially to new markets in Africa and China. For example, we have concluded agreements for the export of South African maize and apples to China.
The export of apples alone is projected to generate R500 million in foreign exchange over three years.
As we grow the economy, we will also take action in 2015 to regulate the practices of private employment agencies and temporary employment services, to prevent the abuse of unsuspecting work seekers.
As government creates more opportunities for more South Africans, we will set aside 30 per cent of appropriate categories of State procurement for purchasing from SMMEs, cooperatives and township and rural enterprises.
Over R6 billion will be spent in 13 cities on planning, building and operating integrated public transport networks during this financial year. We will also improve the infrastructure in schools and higher education institutions to create the right environment for learning and teaching.
Through the Accelerated School Infrastructure Delivery Initiative which is part of the National Infrastructure Plan, 92 new schools have been completed to date and 108 are under construction. About 342 schools have received water for the first time.
As government, we are always the first to acknowledge the challenges the country faces, but we do not let this acknowledgment overwhelm our belief that we are on the right track in moving South Africa forward.
This belief is not limited to government.
This belief is alive in each and every South African who is receiving good or improving services every single day, away from the glare of media or other places where prophets of doom come together to ignore the good in our country and create anxiety about our future.
The state of our nation is more than an Address in Parliament. The state of the nation is the sum of all our efforts as South Africans to improve conditions in our country.
Let us all play our part in 2015 to make this a year of action and a year on which we will all look back with pride by the time the next State of the Nation Address comes around.