Government, through the National Youth Development Agency (NYDA), is opening up doors of opportunities for the country's youth.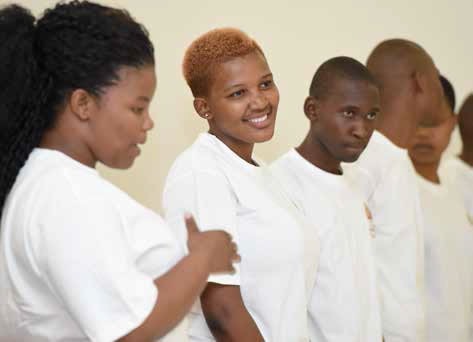 It has already successfully piloted the Entrepreneurship Grant Funding Programme and the Solomon Mahlangu Scholarship Fund.
Last year, 236 young people were supported through the R20 million Solomon Mahlangu Scholarship Fund to enrol for the first time in institutions of higher learning across the country, it was noted at a recent Social Cluster briefing.
The NYDA is currently implementing the 'Youth Build' programme in partnership with the Department of Human Settlements, municipalities, and the National Home Builders Registration Council (NHBRC).
More than 3 000 young people were supported through the Youth Build Programme, which seeks to address the critical up skilling in technical fields such as artisans that the country critically needs.
Last year, the Department of Higher Education and Training launched the Decade of the Artisans campaign.
Through this campaign, the department aims to encourage businesses to take on artisan students for practical training to address skills shortage in the country.
The Decade of the Artisan programme for 2014/15 is targeting 19 000 artisan candidates as directed by the National Development Plan (NDP).
New school infrastructure
With regard to school infrastructure 92 new schools have been completed as part of the Accelerated School Infrastructure Delivery Initiative (ASIDI). More than 100 schools are still under construction as part of this programme.
About 342 schools received water for the first time and a further 351 schools received decent sanitation, while 288 were connected to electricity.
Developing SA's youth
Cabinet approved the draft of the National Youth Policy (NYP) 2015-2020, which has been gazetted and released for public consultation.
The NYP aims to ensure that there are youth development programmes that respond to the challenges faced by the young people of the country.
The consultation process continues with economic participation, education and skills development, behavioural change and social cohesion and active citizenry being areas receiving priority.
The four priority areas of the draft NYP are:
Economic participation
Education and skills development
Behavioural change
Social cohesion and active citizenry.