Written by Amukelani Chauke
President Jacob Zuma's recent State of the Nation Address (SoNA), in which he outlined future plans for the country, has earned the praise of a number of Cabinet Ministers.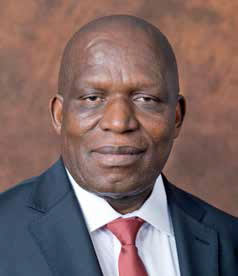 Among these were the Ministers of Agriculture, Health and Small Business Development and Public Enterprises who shared their thoughts on the SoNA with Vuk'uzenzele.
Agriculture Minister Senzeni Zokwana welcomed the President's speech, saying that it highlighted government's plans to transform the economy and deal with poverty and unemployment.
The Minister added that his department would continue to attract young people to the agriculture sector in a bid to set the sector on the road to prosperity.
"The President's speech commands us, as the department working with the Department of Land Reform and Rural Development, to ensure that as land is made available to the  people, our department is ready to ensure that those who receive land are able to receive assistance, even financing.
"We believe that if we are able to reach our target of one million hectares of land to be tilled by 2019, we would have dented the scourge of poverty," he said.
During the SoNA, President Zuma announced that government was working with the private sector to develop an Agricultural Policy Action Plan to bring one million hectares of under-utilised land into full production over the next three years.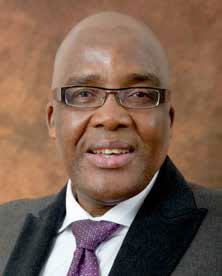 "If we are to win against the scourge of poverty, we need to get young people in agriculture to make sure that people don't dream about being involved in agriculture when they retire, we need them young, we need them energetic, we need them knowledgeable. It is cool to be in agriculture," said Minister Zokwana.
Energy challenges
The President also announced key plans to deal with short, medium and long-term energy challenges.
He said to boost the economy, there was a need to deal with the energy challenges as a matter of urgency.
Public Enterprises Minister Lynne Brown said she was happy with the plan to turn around Eskom, which produces 95 per cent of electricity in the country.
"While on the one hand the grid is constrained, on the other hand we are also looking at a process that helps to stabilise Eskom and in the long-term bring new energy on-line," she said.
The President also called on members of the public to use electricity sparingly and encouraged individuals and households to use gas stoves to cook, while instructing state-owned buildings to be energy efficient.
Tackling TB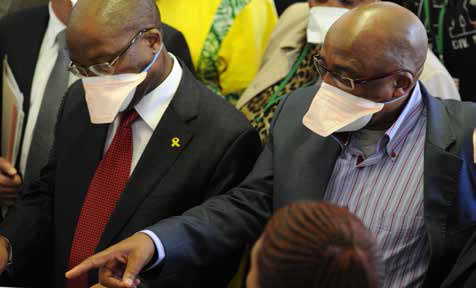 Another highlight of the President's address was the plan to deal with Tuberculosis (TB), with a special focus on three communities - offenders at Correctional Services Centres, mineworkers and mining communities.
Health Minister, Dr Aaron Motsoaledi, welcomed the announcement.
"I am absolutely happy because … people know a lot about HIV and AIDS and even an ordinary person on the street can talk a lot about HIV and AIDS but they don't know enough about TB.
"Eighty per cent of the people who die and are HIV positive are actually killed by one disease – TB," he said.
On World TB Day, which is commemorated on 25 March, and going forward, government planned to go to six mining districts to conduct screenings for the disease.
"We have looked closely to check who is most affected by TB and we found that there are three vulnerable groups.
"Firstly, there are the people in the correctional service facilities and there are 150 000 of them. Secondly, there are the mineworkers, and there is half a million of them and then there are the people staying around the mines. We have selected six districts where there is intense mining activity…to screen them for TB," he said.
The Minister added the six most affected districts included the Lejwelepotswa District in the Free State, Kenneth Kaunda in North West, Carltonville in Gauteng, the Waterberg and Sekhukhune districts in Limpopo as well as the Bojanala District in the North West, which includes Marikana.
"These are the areas where we know TB is most prevalent. When you go to that district for screening, you screen every single living human being. You go to schools, churches, crèches, hospitals, clinics, mines, correctional service centres," Minister Motsoaledi explained.
He said it would be a comprehensive screening programme, which would be followed by treatment for whoever has TB, especially latent TB, which is not active.
Improving health care
During his SoNA, the President said the recently launched Phase Two of Operation Phakisa, which focuses on the Scaling up Ideal Clinic Realisation and Maintenance Programme, was aimed at promoting efficiency, effectiveness and professionalism in clinics.
Minister Motsoaledi pointed out that the National Development Plan (NDP) envisages that the cost of private health care be reduced while ensuring that health care facilities are of a high quality.
"Health care must be affordable and cost less. We must have public health facilities of good quality. If you move further into the NDP, it describes seven things that must happen in health. One of them says the health care services must be efficient, equitable and of good quality," he said.
Small business is big business
When President Zuma announced his new-look Cabinet last year, one of the exciting new additions was the Small Business Development Ministry, which he appointed Minister Lindiwe Zulu to head.
The NDP calls for an increased focus on the small and medium enterprise sector, identifying it as a key driver of 95 per cent of all new jobs by the year 2030.
During the SoNA, the President announced that government would set aside 30 per cent of all state procurement for purchasing from SMMEs, cooperatives as well as township and rural enterprises.
Minister Zulu welcomed the move, saying it was important to give small and medium enterprises and cooperatives the necessary support.
"Government has realised that there is potential in almost each and every department where small and medium enterprises and cooperatives can get an opportunity to offer a service to these departments.
"So when the President says small business is big business, it is a much bigger statement than a statement that just focuses on a department itself.
"It is a statement that has to go to all government departments, but also it is a statement that has to go to the private sector."
She said for the sector to grow and make a meaningful contribution to the economy, it was important for it to receive the support of both the private and public sector.
"The most important thing that the President spoke about is the 30 per cent of procurement for small businesses. Our responsibility is to empower them...
"Government also decided, not long ago, to set aside certain products that can be sourced from small and medium enterprises because one of the challenges that they face is related to the market.
"If government says 30 per cent procurement plus about 10 products have to be sourced from small businesses, then it means already they have a market," the Minister pointed out.
She said government would strive to create conducive environment for business.