People with albinism do die. They do not have superpowers. Their blood can't heal others and their body parts will not make you rich.
"They also do not represent an ancestor," says Dr Khensani Ngobeni-Mkize, a Mbombela-based specialist dermatologist (skin doctor).
"Albinism is a group of inherited genetic disorders in which there is reduced or no melanin production in the skin, hair and eyes," she adds.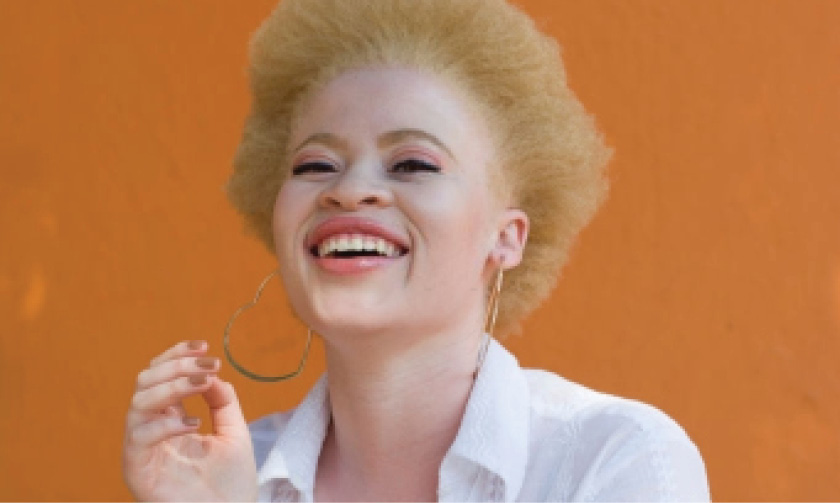 Melanin is the pigment that gives human skin, hair and eyes their colour.
"The only difference between a person with albinism and person without it, is the lack of colour. Due to reduced melanin, they have problems with their eyesight and prefer being in the shade because they are sensitive to the sun," says Dr Ngobeni-Mkize.
There are two forms of albinism, oculocutaneous (affects the skin and eyes) and ocular (affects eyes only).
Dr Ngobeni-Mkize urges parents of children with albinism to empower their child. "See an eye specialist, make sure they get a proper education, encourage them and help educate the community about albinism. This is very important to stop the stigmatisation and discrimination."
Sun protection is vital
Melanin is important because it creates colour in the skin, hair and eyes, which protects them against the damaging rays of the sun.
It's vital that people with albinism protect themselves from the sun to avoid skin cancer. A skin sore could be cancer if it changes, grows, bleeds, will not heal, or is painful or itchy. They should also have their skin checked every six months and have their eyes checked by an eye doctor, who can provide them with glasses that can improve, but not cure, their eyesight.
Protect yourself from the sun by:
Wearing a broad-brimmed hat.
Wearing a light scarf or shirt with a collar to protect the neck.
Applying broad-spectrum sunscreen, with UVB and UVA protection, that contains minerals and is water resistant. Apply sunscreen 20 minutes before sun exposure and re-apply frequently.
Avoiding the sun between 10am and 3pm.
Drinking water.
Eating a well-balanced diet.