Written by Allison Cooper
President Cyril Ramaphosa has stressed that getting enough COVID-19 vaccines as quickly as possible – and making sure that they reach the people who need them – is one of government's biggest tasks this year.
South Africa's mass Coronavirus Disease (COVID-19) vaccination programme is set to speed up herd immunity when the first batch of one million Oxford University-AstraZeneca vaccines arrives from the Serum Institute of India (SII) in January.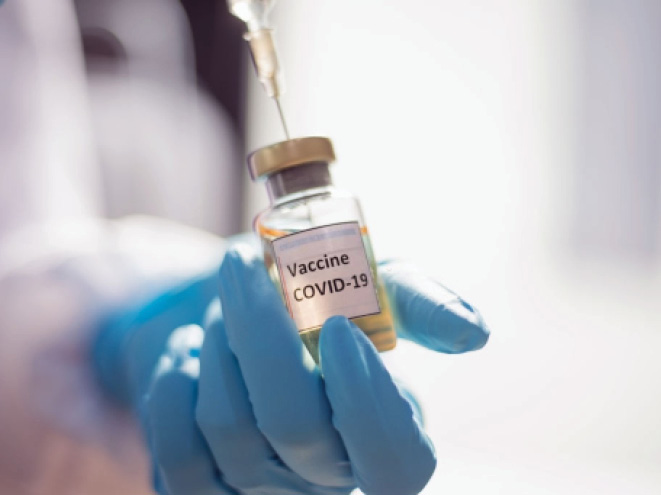 The second batch of 500 000 vaccines is due to arrive from the SII in February, says Health Minister Zweli Mkhize.
The aim of the vaccination programme is to achieve herd immunity across the population, says President Cyril Ramaphosa.
"When enough people are vaccinated, we will reach what is known as 'herd immunity' or 'population immunity'. This is when enough of the population is immune to the virus to provide indirect protection to those who aren't immune, bringing the spread of the virus under control.
"While the actual level needed for herd immunity is not known, our scientists estimate that we will likely reach herd immunity once around 67% our population is immune. This amounts to around 40 million people," he explained.
To achieve this, government has put a mass vaccination strategy in place.
Vaccination strategy
The vaccination strategy has three parts. Firstly, to get enough vaccines to reach herd immunity.
"We are in the process of procuring vaccines through three channels – the World Health Organisation's (WHO) COVID-19 Vaccine Global Access Facility (COVAX), the African Union's vaccine initiative and direct engagements with vaccine manufacturers," the President said.
He explained that South Africa will receive vaccine doses for around 10% of the population through COVAX and, while talks are still being finalised with a number of manufacturers, government has already secured over 30 million doses that will be delivered mainly in the first half of the year. This includes the nine million vaccines recently secured from Johnson & Johnson.
The second part of the vaccine strategy is to identify who will be vaccinated and when. In Phase One, frontline health workers will be prioritised. "These vaccines will not only be focused on doctors and nurses, but all staff at medical facilities," says Minister Mkhize.
In Phase Two, essential workers such as teachers, police, municipal workers, taxi drivers and other frontline personnel; people in institutions such as old age homes, shelters and prisons; and people over 60 and adults with co-morbidities will be prioritised. "We plan to reach around 16 million people in this phase."
In Phase Three, about 22.5 million of the remaining adult population will be vaccinated. We should then have reached herd immunity. The target is to vaccinate 67% of the population by the end of 2021.
The third part of the strategy is to distribute and administer vaccines throughout the country.
On 19 January, President Ramaphosa announced that an inter-ministerial committee on COVID-19 vaccines has been established and is being chaired by Deputy President David Mabuza. The committee will help ensure a smooth vaccine distribution process and ensure that key government departments play their role.
"Vaccinations will be administered through hospitals, clinics, outreach services and mobile clinics, and private settings such as doctors' offices, pharmacies and workplaces," the President said.
Government has also engaged stakeholders to ensure a coordinated and inclusive vaccination campaign, and an inclusive partnership has been formed between government, medical schemes and the private sector to support vaccine acquisition, funding and distribution.
Is the vaccine safe?
Government is selecting vaccines based on their safety and effectiveness, ease of use, storage, distribution, supply sustainability and cost.
Every vaccine used in the programme has to be approved by the South African Health Products Regulatory Authority. The Oxford University-AstraZeneca vaccine has already been approved by various regulators around the world and is being rolled out in other countries.
COVID-19 vaccines go through a demanding, multi-stage testing process, including large trials that involve tens of thousands of people. These trials, which include people at high risk for COVID-19, are specifically designed to identify any common side effects or other safety concerns.
Once a clinical trial shows that a COVID-19 vaccine is safe and effective, a series of independent reviews is required, including regulatory review and approval in the country where the vaccine is manufactured, before the WHO considers a vaccine for prequalification.
An external panel of experts convened by the WHO analyses the results from clinical trials, along with evidence on the disease, age groups affected, risk factors for disease and other information. The panel recommends whether and how the vaccines should be used.