A rural community has turned its painful past into an opportunity to feed and grow its people, after being thrown into darkness by a serial killer.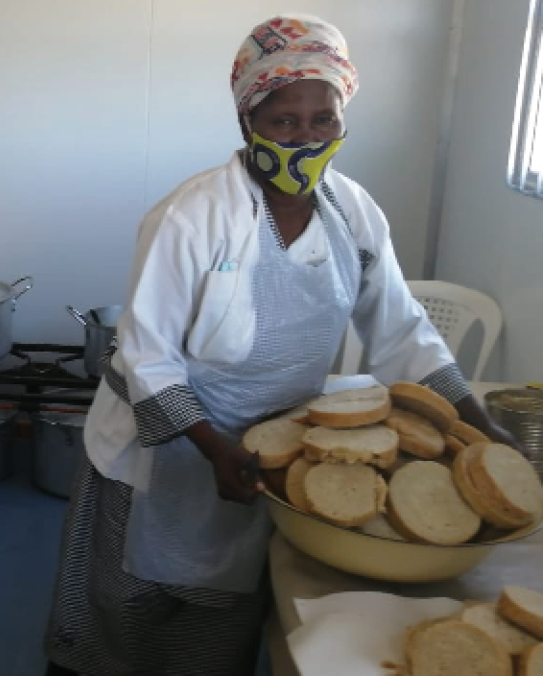 The Phumalanga Nutrition and Development Project, which operates from the Tholeni White Door Centre of Hope in Tholeni Village in the Eastern Cape, feeds 120 elderly people living with disabilities and orphaned children.
The centre was started as a community kitchen in 2013, after convicted serial killer Bulelani Mabhayi raped and killed over 20 women and children in the village.
A beneficiary of the Phumalanga Nutrition and Development Project, Notheko Mabayi (70), says the village's women started the project due to the impact of poverty in the village. Community members donated R20 per household for food and equipment.
"The families in our community had lost breadwinners and children were left orphaned by the killings. After seeing the devastation, we decided to help those less fortunate by starting a food drive," Mabayi says.
When the project was up and running, the Department of Social Development took over the funding of the project, supplying food, cutlery, tables and stoves.
Mabayi says the meals are also helping to curb crime among the youth, as they now have something to eat. "In the past, we had a serious issue of theft, but this has decreased since the programme started."
The meals community members receive are nutritious, containing vegetables, starch and protein, and Mabayi is able to feed herself and her granddaughter. "Tonight, I will not have to cook supper. We will have enough food from the meal that I collect from the centre," she says.
The non-governmental organisation's deputy chairperson Witness Madondo says the kitchen aims to foster a united community that looks after each other. "The idea was to have a place where the elderly in our community can be looked after and be safe and productive."
Madondo explains that the village's elders also use the centre to participate in skills development and recreational activities, including playing soccer and participating in athletics competitions.
"Our athletics team represented our municipality at the provincial athletics tournament for the elderly in 2018," says Mabayi.