With Disability Rights Awareness Month celebrated in South Africa from 3 November to 3 December, Vuk'uzenzele sheds some light on occupational therapy (OT), which enables people across all ages to live life to its fullest despite illness, injury or disability.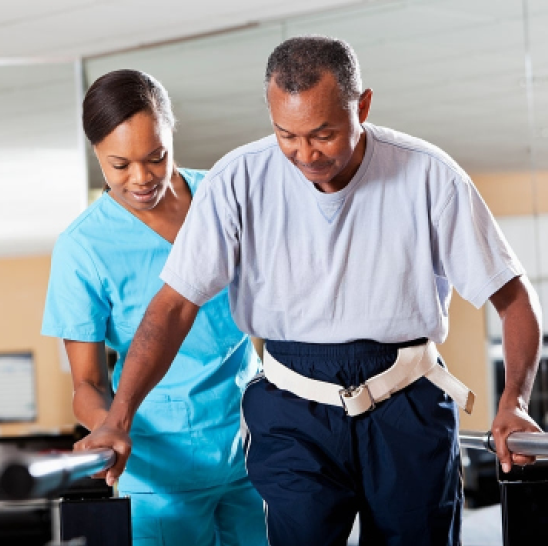 OT helps people with health challenges to better participate in daily life and plays a vital role in the treatment and recovery of various medical conditions and severe trauma, such as burns or car accidents.
"OT is the art and science used to develop, recover and maintain the meaningful activities or occupations of individuals, groups or communities," says Leanne Windsor, the Assistant Director of OT at Pelonomi Tertiary Hospital in the Free State.
She explains that occupational therapists assess impairments and address them using various forms of treatment.
"Each area of OT uses specific activities during therapy and treatment, and activities are chosen depending on the person, their diagnosis and treatment and their occupations. These are categorised as activities of daily living, instrumental activities of daily living, health management, rest and sleep, education, work, play, leisure and social participation."
How often a person should have OT sessions is also dependent on their diagnosis and the treatment required.
"When a person is admitted to hospital following an accident, for example, they will begin with daily rehabilitation during admission. During this time, they will be assessed by a multi-disciplinary team, including the OT.
"If the person has a permanent disability, they are assessed and appropriate assistive devices are issued and education done with the person and their family. Prior to discharge, assistance is provided to the person and their family with home adaptations that may be required, however only people who have permanent disabilities qualify for a wheelchair. Training on the person's care and their possible return to work, if applicable, is also conducted. The person will then continue with out-patient therapy, weekly or when they are able to attend," says Windsor.
Many public clinics have community service OTs or OT technicians. If no therapist is available, a person is able to attend therapy at the nearest hospital or clinic that is able to provide OT services.