Every South African has a right to live in a society where they feel safe and protected. This includes people in the Lesbian, Gay, Bisexual, Transgender, and Intersex (LGBTI) community.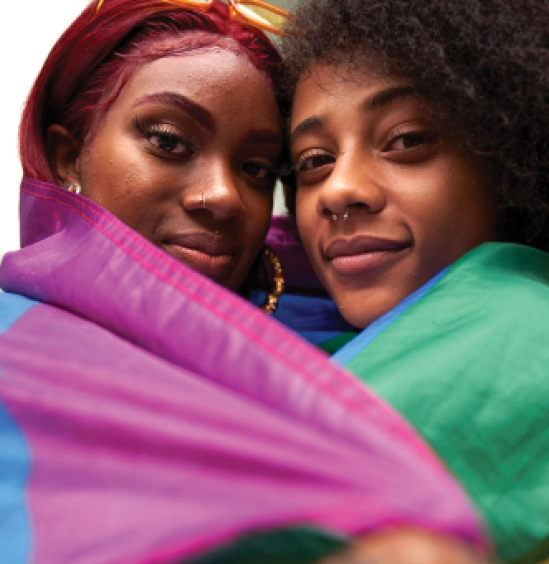 Some people who fall within the LGBTI community have in the past been victims of violence due to their gender choice.
The spate of crimes that were targeted at the LGBTI community has led to the establishment of several legal organisations and non-governmental bodies aimed at protecting the rights of LGBTI people.
One of the institutions established to protect and enforce the rights of the LGBTI community is the National Task Team on Gender and Sexual Orientation-Based Sexual Violence Perpetrated Against LGBTI Persons (NTT).
The NTT is a body formed by the Department of Justice and Constitutional Development (DoJCD) working with the South African Commission for Gender Equality; as well as LGBTI rights groups such as Gay & Lesbian Memory in Action (GALA); OUT LGBT Well-Being (OUT); the Foundation for Human Rights (FHR) and other role players.
As part of its work the NTT, through the national Rapid Response Team (RRT), records, monitors and fast tracks hate crime cases within the criminal justice system. The RRT is made up of the DoJCD, NPA, South African Police Service and representatives as well as representatives of civil society organisations.
The purpose of the RRT is to attend to the pending and reported cases in the criminal justice system, where hate crimes have been committed against LGBTI persons.
This is done to ensure that reported and pending cases of hate crimes are attended to and finalised within a reasonable time. The RRT also collects information on reported hate crime cases. This set of information includes the full names of the victim, the full details of the perpetrator, the date on which the crime was committed as well as when and where it was reported.
The court and case number, brief facts of the offence, status of the case, outcome of the case and information on sentencing in cases of convictions also form part of the information that is available from the RRT. 
This information was supplied by the Department of Justice and Constitutional Development.
For more information on the RRT www.nationallgbtitaskteam.co.za. Provincial office information is also available on the website. Alternatively, call the DoJCD at 012 357 8107 for help on all matters related to LGBTI and justice.