Many girls no longer have to miss school during their menstrual cycle as they are receiving sanitary pads for free.
The growing need for affordable sanitary pads prompted Matefo Morakeng to start her own business, Dear Bella, in the Free State.
Morakeng established the company, which she named after her mother, in 2018.
"I noticed girls would visit the clinic to get medication to stop them from menstruating because they couldn't afford sanitary pads. I knew I had to do something bigger than just donating to a few," says Morakeng.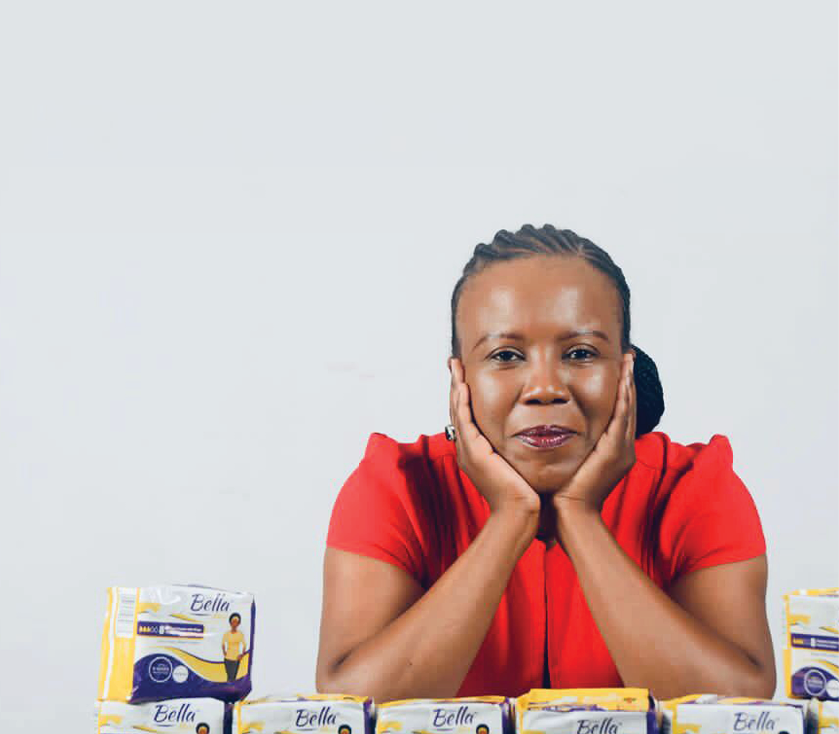 Realising that establishing a manufacturing facility isn't easy, Morakeng opted to rather use a contract manufacturer and create jobs locally.
"Dear Bella is more than a sanitary pad brand. It is specifically aimed at providing for women and girls in less privileged homes.
"The prices of sanitary pads are too high, so we've priced our product at R10 per pack, compared to the usual price of between R20 and R30. This, however, doesn't compromise on quality," she says.
Morakeng used to only supply local stores and supermarkets in Bloemfontein. Her product was then spotted by officials from the Department of Small Business Development, who selected it as one of the 1 000 locally produced products to be procured by government through its localisation programme.
"Officials from the department saw my product at Cash & Carry in Qwa Qwa and helped me obtain a distribution deal with Dischem, through the SMME Focused Localisation Policy Framework," says Morakeng.
As a result, Dear Bella now has offices in Bloemfontein and Johannesburg and is distributed in Gauteng, Limpopo, KwaZulu-Natal, the North West and Lesotho. There are also plans to expand the range.
Due to its growth, the company is now also able to sponsor a number of girls with sanitary pads monthly.
"The initiative, called Guardian Angels, encourages people to sign up and donate R99 per month to sponsor sanitary pads for girls. We get requests from different areas and schools.
"The aim is to provide the girls with something that is crucial to their hygiene, while inspiring them with a woman-owned local product," she says .
For more information about Dear Bella, visit www.dearbella.co.za.