One way of making a meaningful contribution to the lives of others after your death is by signing up to become an organ donor.
This simple act has the potential to save many lives.
Organ Donor Month, commemorated in August, aims to create awareness around organ donation and how it saves lives.
According to the South African Organ Donor Foundation (ODF), there are 4 300 adults and children waiting for organ and cochlear donations, with an estimated 325 000 registered donors.
Samantha Nicholls, the Executive Director of ODF, says the Coronavirus Disease (COVID-19) has disrupted organ donation.
Many resources have gone into the pandemic; transplant coordinators have been assigned to other areas, making it difficult for some patients awaiting a transplant to get help; and organs from people who died from the virus can't be used.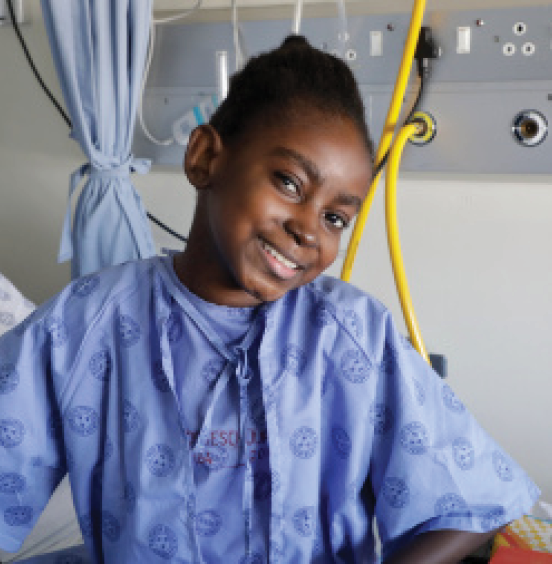 "Despite all of these challenges, we still have hope and stay positive," says Nicholls.
New lease on life
One organ donor has given Parusia Muhigirwa (13) a new lease on life.
Muhigirwa underwent a heart transplant at the Red Cross War Memorial Children's Hospital in the Western Cape recently.
The life-changing surgery was the first to be conducted at the hospital in 13 years.
Muhigirwa was diagnosed with dilated cardiomyopathy – a condition in which the heart muscle becomes weak, floppy, enlarged and dilated – and was in heart failure before the transplant.
Professor Liesl Zühlke, the hospital's Paediatric Cardiologist, says some children are born with abnormal heart structures.
"Some we are able to repair via operations, but sometimes a heart transplant is the only option© Having a heart transplant is a carefully considered, joint decision between family, child and the team."
The follow-up process entails monthly check-ups that include echocardiograms, blood tests and an array of assessments.
Become a donor
Nicholls says there are two types of transplants – organs and tissue.
"The organs (heart, liver, pancreas, kidneys and lungs) can save seven lives. The tissues (corneas, bone, tendons, heart valves and skin) can help up to 50 people© By becoming a donor, you can help preserve life when yours comes to an end."
Any person in good health and clear of chronic diseases will be considered as a possible donor. 
For more information about organ donation, visit the ODF website at www.odf.org.za