The South African National Defence Force (SANDF) is helping fight the Coronavirus Disease (COVID-19) pandemic in Gauteng, which is currently the epi- centre of the third wave.
The SANDF is assisting with mass community testing, screening and contact tracing, and is also lending a hand at hospitals.
The South African Military Health Service was deployed in the province to ease the burden on healthcare workers.
A Medical Task Group has been stationed at Chris Hani Baragwanath Academic Hospital in Johannesburg.
With Gauteng recording the highest number of COVID-19 cases during the third wave, the hospital was named a provincial health facility and is now dedicated to patients with COVID-19.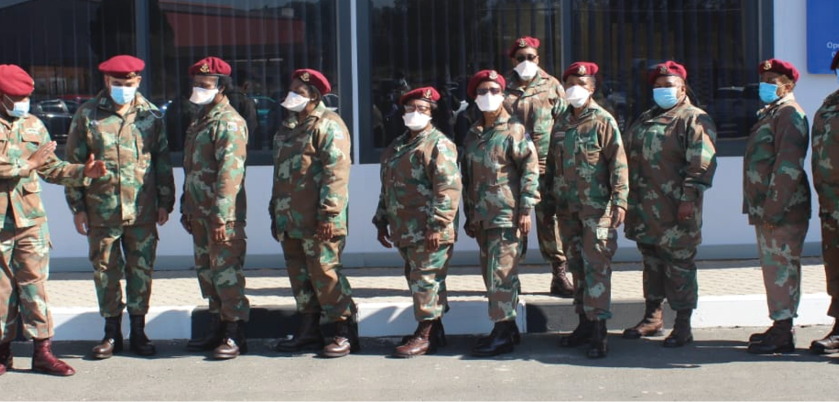 Before assuming their duties, the Medical Task Group had to be vaccinated so that they could be kept safe while handling the increased number of positive cases and hospital admissions.
Medical Task Group Commander Colonel Fezeka Mabona, who is a professional nurse, says she works on the ground with other members of the group.
"The group comprises various healthcare professionals, including nurses, doctors, clinical associates and occupational health and safety professionals," she says.
The majority of the nurses have nursing qualifications at the degree level, with different specialities, including primary healthcare.
"Some nurses are theatre trained. All of us have worked as general nurses, midwives, nurse educators and managers in both the military and public health system," she adds.
The group is divided into task teams and work with the hospital staff in shifts, according to the demand at the facility. The team is currently providing healthcare services in six wards.
"The hospital staff is quite low to handle the number of cases at the moment. It is very important for us to try as much as we can to assist them in order for all of us to avoid further strain on the healthcare system," says Mabona.
She adds that the team spirit between nurses from the SANDF and the public healthcare system has been positive so far.
Due to the increase in COVID-19 cases, the hospital is also expected to receive more beds, to increase its 96-bed capacity to accommodate more patients.