The birth of a child should be a time of joy and excitement. But the reality is some mothers experience depression during pregnancy or after givinbirth.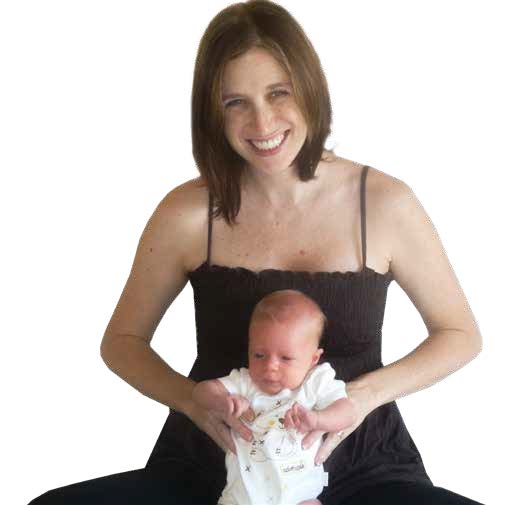 This is according to Lauren Shapiro a freelance journalist from Durban who experienced the condition called perinatal depression.
She said this mental illness can strike mothers during or after pregnancy, and can last for a year or longer.
Shapiro, who is a mother of tree young children, said she experienced severe depression during her pregnancy with her youngest child.
"As with many moms, I experienced a change in hormones and feeling sick during my first two pregnancies, but this was something different. It turned into something much more severe; to the point where I was having scary visions, anxiety and panic attacks," says Shapiro.
"It took me a long time to seek help, because I felt ashamed and just tried to push all the feelings down. But then I realised that that I had to find medical treatment, because I could not even function, let alone be a parent to my children," said Shapiro.
The South African Depression and Anxiety Group (SADAG) explains that a large number of women experience depression during pregnancy and after the birth of their child.
"The condition is generally brushed aside in childbirth preparation classes and pregnancy guidebooks, and is not routinely screened for in check-ups. During check-ups, the focus is very much on the mother's physical health rather than her emotional wellbeing," the organisation points out.
SADAG says that depressed pregnant women and new moms are often anxious, easily upset and exhausted. They may suffer from anxiety, panic attacks and feelings of shame, while in rare cases there may even be symptoms of psychosis which is a severe mental disorder in which thought and emotions are so impaired that contact is lost with external reality.
Shapiro said during her healing journey she acquired the services of a psychiatrist who prescribed medication that helped her to deal perinatal depression.
Shapiro also said that it took about two weeks to notice any change after she started taking the medication that the psychiatrist had prescribed and many weeks to notice significant lasting change.
Shapiro says that mothers need to realise that the condition is medically recognised as an illness, and need to take action as soon as possible.
"As with any other medical illness, it can happen to anyone. But it is treatable and curable. I implore not only women, but also those who care about them, to take action as soon as possible if they feel like something is wrong."She advises people to seek the help of a mental health provider or organisation with experience in this field if they suspect they or a loved one may be suffering from perinatal depression.
*If you are feeling depressed during your pregnancy or after the birth of your child, contact SADAG on 011 234 4837 or the toll free number on 0800 20 50 26 to speak to a trained counsellor.