Written by Silusapho Nyanda
A new R1.3 billion state-of-the-art hospital is already treating patients with mental health illnesses in Kimberly in the Northern Cape.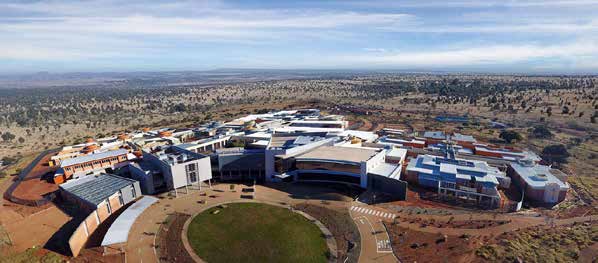 The Northern Cape Mental Health Hospital, which was recently opened by the province's Premier Zamani Saul, offers a wide range of treatment including child and adolescent mental health services, forensic mental health services and general adult psychiatric services.
Premier Saul said the hospital will bring together mental health services in the province and relieve pressure on West End Hospital. "Psychiatric services in the Northern Cape were highly fragmented. They were provided at facilities in Bloemfontein and Cape Town."
Kimberley's West End Hospital was opened in 1991 to provide acute, chronic and outpatient psychiatric services. "Although this was a major step, it has since fallen short of the norms and standards set out in the new Mental Health Act and its legislative reforms," the Premier said.
The new hospital is already open and 160 patients have been transferred from West End Hospital. Premier Saul said 20 more patients, in the forensic observation and child and adolescent mental health care units, will also receive treatment at the Northern Cape Mental Health Hospital. "The new hospital has a capacity of 287 beds, and will be operationalised in phases," he added.
The Premier confirmed that during Mental Health Awareness Month, in October, the province will scale up the decentralising of integrated primary health services, including mental health care, in accordance with the National Mental Health Policy and Strategic Plan 2013 – 2020.
The province has also identified another 11 hospitals to refurbish and capacitate to accommodate mental health units.