Written by More Matshediso
A women's soccer team from the Northern Cape has made its way to the National Women's League.
Richmond United Ladies Team from De Aar in the Northern Cape made history by becoming the first ladies soccer team in the province to participate in the South African Football Association's National Women's League (SNWL), after winning the provincial Sasol Women's League.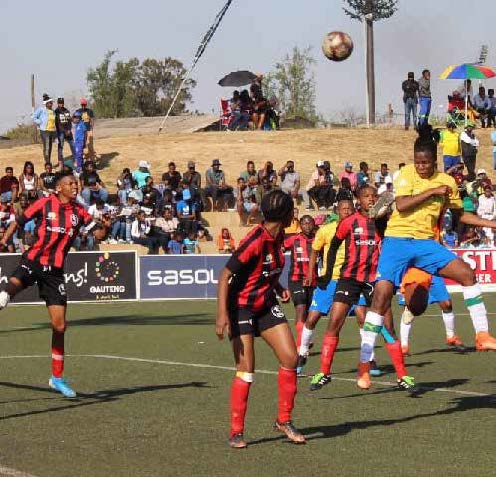 The team was founded by Amichad Amsterdam in 2013 to get young women off the street, help them nurture their talent and professionalise their sporting careers.
"Richmond is one of the small towns in the province and most young people are unemployed. My vision for establishing a ladies soccer team was to get young women to independently make a living from their talent," said Amsterdam.
In 2018, the team became the provincial champions and automatically qualified to play in the national league. Amsterdam said this milestone did not come easy.
He said one of the challenges facing the team is a lack of sponsorship, which affects operational matters and the team's sustainability.
"In this day and age women should get more support when it comes to sports, because we see how they excel in different sporting codes. It is sad that even at national league level, women are still not receiving the same amount of support as men, in terms of sponsorships and salaries, among other things," said Amsterdam.
Although the team is based in Richmond in Ubuntu, it nurtures talent from other municipal areas around the province and a few from the North West and Western Cape too.
Recently, the provincial Department of Sport, Arts and Culture provided the team with soccer gear and training equipment worth close to R250 000.
The captain of the team, Notolo Nongxusa, expressed appreciation for the new kit.
"This will inspire us to work a little harder and the equipment will assist us a lot during training sessions so that we can improve the way we exercise and hopefully develop new tactics on the ground," said Nongxusa.