Basadi E-Waste recycling company is driven by a woman who is determined to recycle electronics of Information Technology (IT) equipment. This innovative e-waste company is owned by Kgothatso Ndema (33) from Soshanguve, Gauteng. 
The company specialises in ensuring that all old computers, televisions, photocopy machines and fax machines are safely recycled, refurbished, remarketed and sold.
Ndema explains that electronic waste, also known as e-waste, may also be inclusive of all working IT items that are otherwise thrown in the garbage or donated to charitable organisations.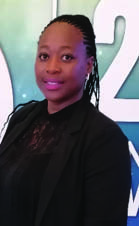 "We at Basadi E-Waste recognise that e-waste, is the fastest growing waste stream in South Africa. E-waste is particularly dangerous due to toxic chemicals that naturally leach from the metals when buried. This poses a serious environmental risk if mismanaged," said Ndema.
She further explains that the purpose of her business is to provide standard electronic recycling that will assist the government in preserving the environment through proper e-waste protocols.
The idea to start Basadi E-Waste was conceived when Ndema noticed the growing impact of e-waste on the environment. This prompted her to identify and act on the opportunities within the waste recycling industry.
She assures that if the e-waste cannot be recycled, her company will handle the safe destruction of the materials through melting and processing. The extracted minerals from the recycling process are then sent to refiners and exported abroad.
This business helps South Africa reach its green energy goals and brings in mineral revenue for our country.
Ndema revealed that her business took flight after she won first prize in the Green Category of the Gauteng Accelerator Programme Innovation Competition which is hosted by the Innovation Hub. The programme offers her business both financial and practical support to help it grow. 

Ndema is grateful that within the past few months, her business has been gaining recognition as various companies have contracted Basadi E-Waste as their go-to e-waste disposal service provider.   
Moving forward, Basadi E-Waste's vision is to one day have their own local refinery and to become an industry leader in the e-waste sector. Basadi E-Waste has also created five job opportunities.
"Let's keep it local and create employment," said Ndema.