One of the most important features of an effective democracy is a free media. We should therefore be encouraged by the recent release of the latest World Press Freedom Index, in which South Africa significantly improved its ranking, moving up ten places from 35th in the world in 2022 to 25th this year.
The World Press Freedom Index, compiled annually by the organisation Reporters Without Borders, assesses the state of journalism in 180 countries and territories. It looks at the environment in which media workers operate with respect to political conditions, legal frameworks, safety and economic and socio-cultural context.
The organisation defines press freedom as "the ability of journalists as individuals and collectives to select, produce and disseminate news in the public interest independent of political, economic, legal and social interference, and in the absence of threats to their physical and mental safety."
As a relatively new democracy compared to those with more entrenched traditions of constitutionalism, we should be proud of our promotion of a free and independent media.
According to the survey, South Africa's media landscape is "sturdy, diverse and dynamic" at a time when journalism has become an increasingly hazardous occupation in several other parts of the world.
Media freedom is a pillar of our democratic order. Our journalists continue to be the standard bearers for accountability and the empowerment of citizens. Media investigations have shone a spotlight on corruption, the abuse of vulnerable people, the targeting of whistle-blowers, and all manner of wrongdoing within the state, the private sector, academia and other sectors.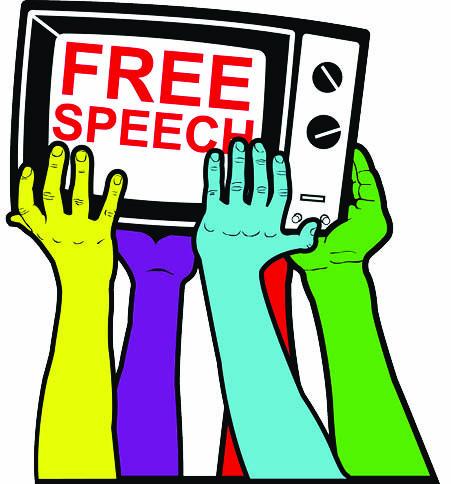 The growth of citizen journalism and the spread of smartphones has made it possible for all manner of newsworthy events, including the actions and utterances of public figures, to be instantly disseminated to a mass audience.
In South Africa, journalists are free to work without censorship, harassment or judicial sanction, even when harshly criticising those in positions of authority.
However, the media in South Africa is also faced with a number of challenges. Several media institutions are struggling to survive in the face of technological change, shifting media consumption behaviour and the after-effects of the COVID-19 pandemic.
These developments inevitably undermine the vibrancy and diversity of our media.
In recent years, there have been incidents where journalists have been threatened or assaulted in the course of their work. Some have been vilified on social media or targeted by political figures. As a society, we must condemn such actions and work to prevent them.
It is indeed important for the media to hold those in authority in government, business and civil society to account in the public interest. At the same time, the media has an important role to play in educating and informing citizens on the issues that matter most to them.
 Next year the country heads to a general election. As citizens prepare to exercise this important civic responsibility, the media should use its reach and influence to encourage more citizens to register to vote. It should make a greater effort to cover issues in communities that sometimes receive little coverage in the mainstream media. Without seeking to unduly influence voters, the media should focus on the critical issues that matter to people when they need to decide who to vote for.
Media freedom, like so many of the rights contained in our Constitution, is hard won. It thrives in an environment where the media itself exercises due caution to be credible, accurate, fair and truthful always.
In the end, the state of our media is not defined by its ranking on an index, but by how it contributes to building a vibrant democracy with an informed, empowered and active citizenry.